Conor Oberst: The Current Sessions® at the Fitzgerald Theater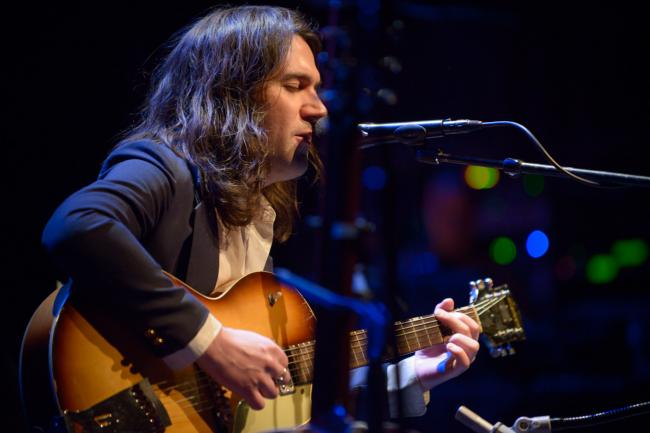 Bright Eyes frontman Conor Oberst played the Fitzgerald Theater for the inaugural The Current Sessions® series September 20, 2012.
He performed with a stripped-down set up with guitar, piano, vibes and occasional backing vocals from Laura Burhenn and Ben Brodin for a trip through his entire catalog.
Songs:
Big Picture
Arienette
First Day of My Life
Classic Cars
Cape Canaveral
At the Bottom of Everything
Ladder Song
Kick*
You Are Your Mother's Child*
Shell Games
Laura Laurent
Breezy
An Attempt to Tip the Scales
*Previously unreleased songs.
Guests
5 Photos
Ben Brodin and Laura Burhenn help flesh out Oberst's sound.

(MPR Photo / Nate Ryan

)

Conor Oberst

(MPR Photo / Nate Ryan

)

Conor Oberst

(MPR Photo / Nate Ryan

)

Conor Oberst live at the Fitzgerald Theater

(MPR Photo / Nate Ryan

)

Conor Oberst

(MPR Photo / Nate Ryan

)
View 4 more photos