Album Review: John Legend and The Roots - Wake Up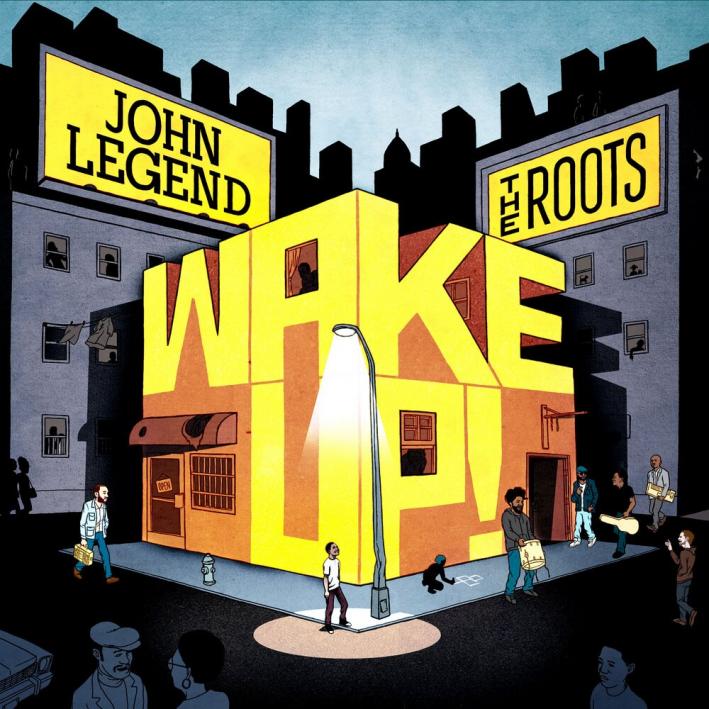 Wake Up, the new collaboration from John Legend and The Roots, was conceived in the Summer of 2008, as the nation prepared to vote in a pivotal presidential election. In the crucible of the passion around Barrack Obama's historic campaign, two Middle Eastern wars, and the impending economic collapse, Legend and Roots drummer ?uestlove hashed out the idea to dig through their crates and came up with 10 covers from the glory years of soul in the '60s and '70s (plus one Legend original). But rather than re-creating the obvious (Curtis Mayfield, James Brown, Stevie Wonder), they dug deep to unearth treasures by Harold Melvin, Bill Withers, Donny Hathaway, Baby Huey and others. Merging Legend's skilled R&B vocals with the Roots untouchable musicality, Wake Up is a collection that manages to be both timely and timeless, as these masters of today re-shape the music of their past and cast a new light on it for a new generation. Sensing that Obama's victory was the beginning, not the end, they set about creating a set of tunes would impart the urgent sentiments of a past generation upon today's youth. And they succeeded.
One knock on John Legend for the past few records has been that his gifts are wasted, especially as the material he's recorded has became slicker and slicker. The problem with the Roots has been that, while they are readily acknowledged as the best band in hip-hop (and maybe all music today) too few of their songs are truly great and have the hooks that can take them to a wider audience. In the ultimate peanut-butter-in-my-chocolate move, Wake Up allows John Legend to put more edge in his vocals, and lets the Roots display their skills on a set of tunes that stick to your bones like a rack of ribs. From opening number "Hard Times," you can see how the combination of John Legend and Roots MC Black Thought melds the best of R&B, hip-hop and soul into a stew that sets the tone for album.
A highlight of the record is their version of "I Can't Write Left-Handed," a song written by Bill Withers at the height of the Vietnam era, and one that resonates today with wounded veterans coming home from the Middle East. Legend sings expressively, and the band locks into a groove the builds tension until Roots guitarist Captain Kirk Douglas unleashes an extended solo that recalls Hendrix, Funkadelic's Eddie Hazel or Prince at his most explosive. A 12-minute epic on a record made by an R&B vocalist and a hip-hop band? It's like nothing else released this year, and it also drove me to go pick up the Bill Withers album with the original on it. That's a cool side effect of doing these fairly unknown covers: it drives you to discover the roots (no pun intended) of where this music comes from — like Les McCann and Eddie Harris, whose "Compared to What" is given a scorching treatment by Legend and the Roots.
Some covers projects are for fun, some to cover writer's block or songwriting laziness, but what The Roots and John Legend have created on Wake Up is an inspired and compelling album that meshes their talents seamlessly, and raises their respective games to new heights.