Musicheads Essentials: Led Zeppelin III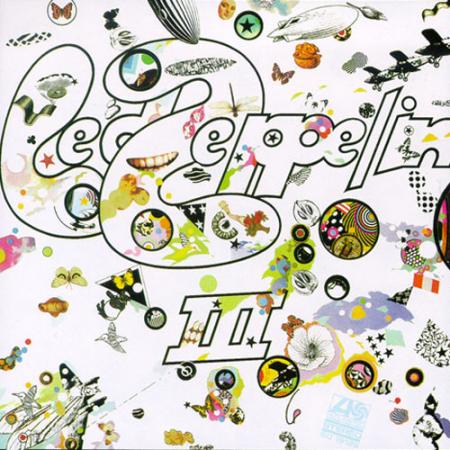 Consider this: before the tragic death of their drummer John Bonham in 1980, "The Biggest Band in the World" made eight studio albums in 12 years and toured the world incessantly. Their influence on modern music is undeniable but... which of those LPs is essential?
Physical Graffitti, perhaps; a bombastic double LP made at the zenith of their career, it's their equivalent of The Stones' Exile On Main Street, as a musichead buddy put it. It was made when they could do anything they wanted to do! Some might argue that II, with the big hit "Whole Lotta Love," was never equaled. "Stairway To Heaven" being ubiquitous on American classic rock radio makes IV an inevitable candidate.
But III, released October 5th 1970, is a good choice for many reasons, most importantly because it was the last breath taken by a band who were still mere mortals, mates from the Midlands trying hard to make a career out of this fledgling rock industry. Although they had already started playing hockey arenas in the USA, this record cemented their reputation and spawned the private jet tours and legendary stories of debauchery which influenced their approach forever more. Although III was not well-reviewed at the time, it made Number 1 on both sides of the Atlantic, and from then on they were known as the "Hammer of The Gods."
III was largely written in a tiny welsh cottage after which track 9, "Bron-Y-Aur Stomp," is named. The lack of power at the cottage inspired much of the acoustic sound on the album. We also get wonderful string arrangements by bassist John Paul Jones on tracks like "Friends," as well as a very contemporary sounding Moog at the end of that track, which melds into "Celebration Day." The 7 ½-minute "Since I've Been Loving You" remained a live staple throughout their career and can be seen as the template for "Stairway To Heaven."
In the past I've pointed out how 45 minutes is a perfect amount of time for an album, and III is that length. It has a few rough segues, but it has "Tangerine" as the all-important track 7. It's catchy — I sing that refrain more than any other — and showcases a perfect balance of the band's hard/soft, quiet/loud, ying/yang thing. Getting that balance right (melding different styles, sounds and emotions together in one song and making it look so easy and natural) is Zeppelin's most influential characteristic. When The Black Keys had a hit on the station this year with "Little Black Submarines," many listeners accused them of ripping off "Stairway"! Alabama Shakes, the biggest breakout band of 2012, also excel in adapting those influences, having cut their teeth playing Zep covers. As they described during their in-studio, they only do it now to reward a great crowd!
III also serves to unearth some of Zeppelin's roots, nodding both to traditional music, with their update of the Irish folk song "Gallows Pole," and to their own contemporaries, on "Hats Off To (Roy) Harper" (Harper being an English folk singer whom they loved). And of course, it has a personal connection both for me and the area we live in, as it begins with "Immigrant Song." Inspired by a gig in Iceland, this tale of the Viking conquest of England is still used at the Metrodome!
Between the countless rock bands that have learned from them and the hip hop artists that have sampled their beats, Led Zeppelin remain an essential and massively influential act. If you're just discovering them, this would be a good place for you to start. I wish I had. It's iconic album art with the rotating graphics on a spinning wheel poking through holes in the cover is indelibly stamped on my brain, being carried under the arms of all the hip kids in our high school. I was wasn't one at the time — I was glammed-out on T. Rex! I didn't start to appreciate the band until an early girlfriend helped me discover how sexy, arrogant and bombastic Physical Graffitti is! But they couldn't have made that record in 1970. Instead they made III, an album that showed how the world's biggest rock band could also stretch out musically beyond the bombast.
And while III doesn't boast a "Stairway" or a "Whole Lotta Love," the songs and playing on the entire album rank among Zep's greatest.
It must also have a soft spot in the heart of the band, who just announced that a live concert movie of their 2007 reunion performance will be titled...Celebration Day.
This announcement reminds us how phenomenally popular the band are. Although 20 million people applied for tickets, the band's first headlining show in 27 years was seen only by the 18,000 ticket holders who were fortunate enough to have secured seats through the worldwide lottery. The film will see a worldwide theatrical release by on 1,500 screens in over 40 countries on October 17.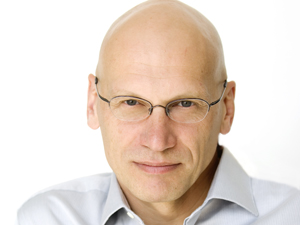 Mark Wheat is heard weekdays 6-10 p.m. on The Current and has been a DJ with the station since it launched in 2005. He tries to emulate his hero, the late, great BBC DJ John Peel, introducing new music to the audience by mixing it with songs they know and love.