Dinosaur Jr. performs in The Current studio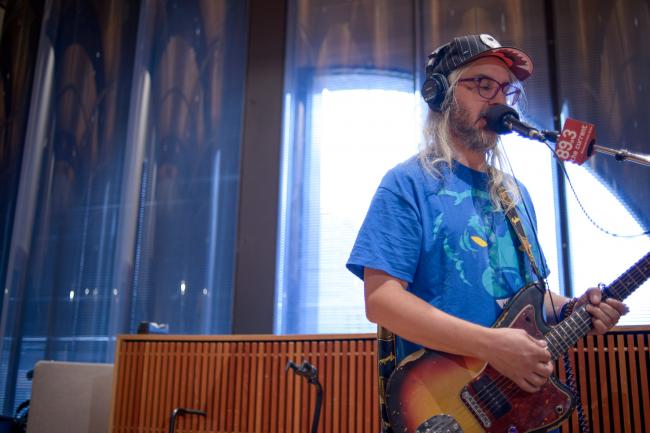 Band reunions are emotionally fraught territory for music fans. A beloved broken-up band returns, but will their new music be any good or will it cheapen nostalgic memories? In 2012 alone we've seen the reunion of No Doubt, Black Sabbath and even The Replacements. While hope is high that these bands can deliver the same musical magic that originally made them so endearing, more times than not, achieving that same level of success is no longer possible.
With I Bet on Sky — their third album since reforming in 2005 — Dinosaur Jr. continues to buck the trend. Now with as many albums in the 2000s as they recorded in the 80s, the Massachusetts alt-rock band proves with each new release that the sequel can be better than the original.
While in town for their show at Cabooze, Dinosaur Jr. visited The Current to chat with Steve Seel about the new album and perform a few songs.
Songs performed: "Don't Pretend You Didn't Know," "Watch The Corners" and "Training Ground (Deep Wounds cover)."
Guests
Resources
8 Photos
Dinosaur Jr. performs inside the 89.3 The Current studio

(MPR / Nate Ryan

)

Dinosaur Jr. performs inside the 89.3 The Current studio

(MPR / Nate Ryan

)

Dinosaur Jr. performs inside the 89.3 The Current studio

(MPR / Nate Ryan

)

Dinosaur Jr. performs inside the 89.3 The Current studio

(MPR / Nate Ryan

)

Dinosaur Jr. performs inside the 89.3 The Current studio

(MPR / Nate Ryan

)

Dinosaur Jr. performs inside the 89.3 The Current studio

(MPR / Nate Ryan

)

Dinosaur Jr. performs inside the 89.3 The Current studio

(MPR / Nate Ryan

)

Dinosaur Jr. performs inside the 89.3 The Current studio

(MPR / Nate Ryan

)
View 7 more photos