The Jon Spencer Blues Explosion performs in The Current studio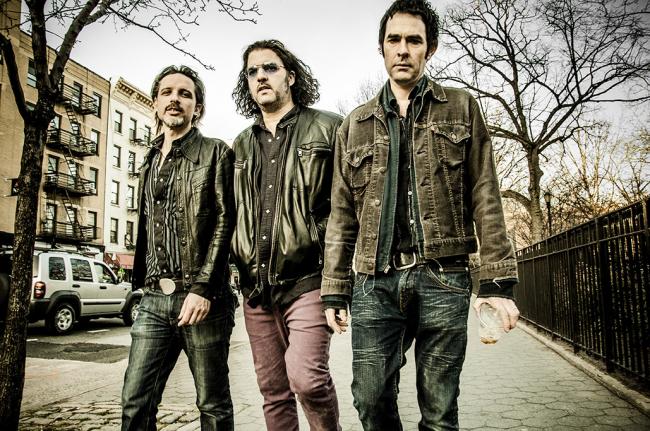 Starting in the early '90s, the Jon Spencer Blues Explosion tore through the American indie scene with a careening, caustic strain of high-energy rock'n'roll, fusing garage-band revivalism, noise-punk and raw blues. It's a sound that's proven deeply influential: more than two decades after their debut LP A Reverse Willie Horton, JSBX's fingerprints are all over the ear-bleeding, stripped-down blues-rock of arena-packing bands like the Black Keys and the sadly defunct White Stripes.
In 2010, the band returned to touring after a six-year hiatus, and their live stint found the trio — whose line-up of frontman Jon Spencer, bassist Judah Bauer and drummer Russell Simins has stayed intact for the band's entire existence — as ferocious as ever. The band released their ninth full-length Meat and Bone earlier this fall, and the album is vintage JSBX: raucous, high-octane, and soulful rock'n'blues.
Currently touring in support of Meat and Bone, the Jon Spencer Blues Explosion stopped by The Current studios to talk to Barb Abney and play a few songs.
Songs played: "Bag Of Bones," "Get Your Pants Off" and "Bell Bottoms / Boot Cut."
Guests
Jon Spencer Blues Explosion
Resources