New Hot Update - November 9, 2012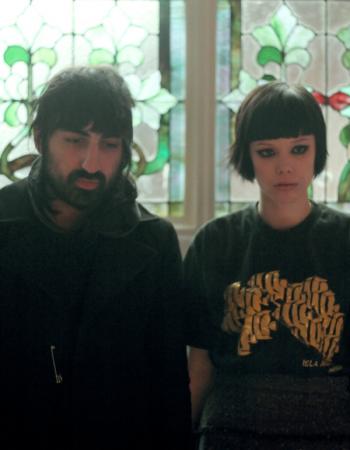 This week on New Hot, we're exploring new releases from a band known for wearing surgical masks during live shows, an artist who got her start on YouTube and a duo who have recorded all of their albums in different countries. These are our three recommended album releases for the week of November 12.
Crystal Castles — III
Crystal Castles have had a tumultuous history, both on and off the stage. Frontwoman Alice Glass may only be 24-years-old, but she commands their live show with often violent energy, and the Canadian duo have faced legal issues in the past for controversial album artwork (remember Madonna with a black-eye?). Three albums into their career, the two surged to international popularity after collaborating with The Cure's Robert Smith. After that one-off song, Glass and Ethan Kath retreated to Warsaw to record III, featuring some of their darkest material yet, and drawing inspiration from political protests across the world.
Rate, Request or Recommend this song »
Lana Del Rey — Paradise EP
Say what you will about Lana Del Rey, but the girl knows how to promote herself. It's no secret that Lana Del Rey is much different than the person behind the persona, also known as Lizzy Grant. When she gathered traction via YouTube, the 26-year-old chanteuse became the subject of heated criticism alongside heavy adoration. Born To Die was released on a major label shortly after "Video Games" was picked up on the internet across the world, and now Lana Del Rey is seeking to continue her passion with her nostalgic artistry in tow. The Paradise EP contains some of her most explicit and fully-realized material yet and is a major step forward for an artist who spent much of 2012 in a love/hate relationship with the world. The new EP features mostly new songs, but Grant re-purposed an older original song called "Yayo," as well as a cover of the classic '50s tune "Blue Velvet."
Rate, Request or Recommend this song »
Clinic — Free Reign
Every two years we come to expect a new album from Liverpool-based Clinic. Since 2000, the quartet has perfected a sort of neo-psychedelic experiment. Simultaneously creepy and catchy, their influence is now extensively documented, and Domino Records has been by their side since the beginning. For Free Reign, the band brought along Oneohtrix Point Never producer Daniel Lopatin to help — he's a rising star that has helped Clinic become more minimal than ever.
Rate, Request or Recommend this song »
Resources