9:30 Coffee Break: Infidelity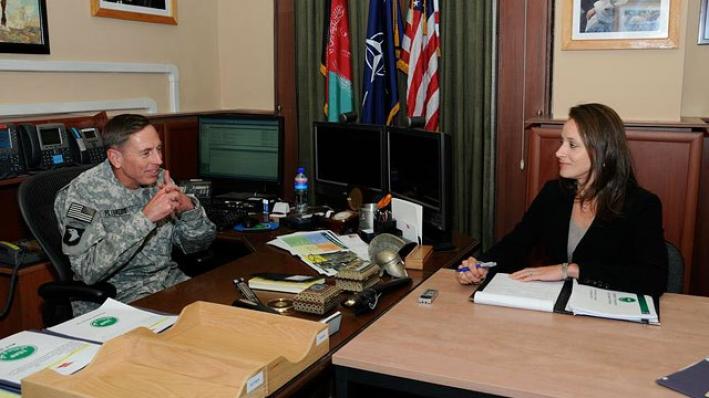 If you've been checking out your typical news sources for the past few days you have no doubt been made aware of the scandal surrounding Gen. David Petraeus. The old tale of guy meets girl, guy falls for girl, guy creates CIA security scandal with said affair.
How about an infidelity theme for our 9:30 Coffee Break. There are a lot of songs out there on the topic of infidelity, so give us your suggestions and we'll pick a couple to play on air.
Songs Played:
Hank Williams - "Your Cheatin Heart"

Amy Winehouse - "You Know That I'm No Good"

Oran "Juice" Jones - "The Rain"

Gang of Four - "I Love a Man in a Uniform"

Martha Wainwright - "You Cheated Me"

The Louvin Brothers - "While You're Cheating on Me"
Related Stories
9:30 Coffee Break: Here Comes the Snow Today we're going to be looking for your picks for snow songs - songs that fit the mood of a snowy morning for our 9:30 Coffee Break
9:30 Coffee Break: James Bond Bond, James Bond. Thanks to listener Becky, from Mankato, for reminding us that tomorrow the new James Bond film, Skyfall will be released.
9:30 Coffee Break: Songs you hate We know you have one. That songs that may be completely innocuous, but when you walk into a room and it starts playing your blood pressure rises, your jaw clenches and you feel like you might commit bodily harm.
---
comments powered by

Disqus