Musichead Essentials: The Velvet Underground and Nico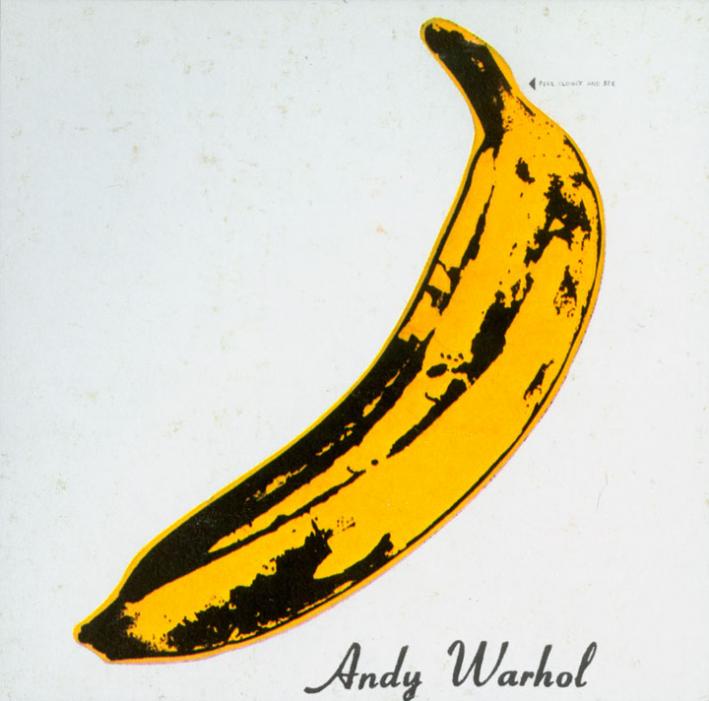 There's no way this should have worked.
It seems incredible that when famous pop artist and experimental film-maker Andy Warhol decided to manage a rock band, he ended up with the Velvet Underground. The band's members included Lou Reed, a singer-songwriter previously cutting copycat surf and British Invasion albums for a budget label; John Cale, a Welsh violinist and avant-garde classical musician; Maureen Tucker, a drummer who could barely play (but owned a guitar amp!); and Sterling Morrison, a guitar playing friend Reed met while attending Syracuse. Warhol insisted the band add European model Nico to the lineup as a featured chanteuse, and he soon sent them on tour with his Exploding Plastic Inevitable, a multimedia performance art show. Given Warhol's skill at surfing trends, and his famous prediction of "15 minutes of fame" for everyone in the future, one might have expected a career more like the Strawberry Alarm Clock (of 1967's very dated one-hit wonder "Incense and Peppermints") than the creation of one of the most timeless and challenging albums in rock history.
Instead of fading away as a period novelty record, the debut album The Velvet Underground and Nico became both one of the most influential and least successful albums (at the time, at least). 45 years later, its impact extends out like the branches of a huge tree that encompasses multiple musical directions that would follow -- punk, post-punk, new wave, no wave, art rock, slow core, garage, spoken word, industrial, and indie rock.
1967 was a crazy time for rock and pop culture, as psychedelia and flower power were peaking — think of those uniforms on Sgt Pepper, rock bands with touring harpsichords, and making sure to wear flowers in your hair if you're going to San Francisco. But there's none of that on The Velvet Underground and Nico. This is difficult music -- even 40 years later. The guitars aren't always in tune and the rhythm section often seems to be playing against each other. The vocals are a long way from auto-tune, and the lyrical situations are ones that few of us live in our daily lives.
Yet in 2007, the album was one of just 225 recordings that have been added to the Library of Congress; it also nabbed the #13 position on Rolling Stone's list of the Top 500 rock albums of all time.As Brian Eno famously said in the '80s, "I was talking to Lou Reed the other day and he said that the first Velvet Underground record sold 30,000 copies in the first five years. The sales have picked up in the past few years, but I mean, that record was such an important record for so many people. I think everyone who bought one of those 30,000 copies started a band!" Or as famous critic Lester Bangs wrote,"modern music begins with the Velvets, and the implications and influence of what they did seem to go on forever."
However, while in many ways the VU represent ground zero for where rock would eventually head over the next 45 years, you can also hear some of rock history in their sound. There are traces of Dylan's songwriting and vocal style, the energy of raveup masters like the Yardbirds, the snarl of the Animals and the early Stones, and the steady percussion of Bo Diddley, but augmented by all the new elements they introduced.
The music on The Velvet Underground and Nico is dominated by primal beats, droning violas and jagged guitars, with lyrics that delve into some of the darkest and seediest aspects of New York life, delivered alternately by Lou Reed in his Dylanesque sing-speak or Nico with ethereally floating European otherness. Brutally propulsive rhythms dominate on tracks like "I'm Waiting For The Man" (about going to Harlem to score drugs), S&M treatise "Venus in Furs," or feedback-drenched rocker "Run, Run, Run" (another song about scoring drugs). At the same time, there are respites like the Nico-sung "Femme Fatale" or the wistful "Sunday Morning," which kicks off the album with delicate celesta bells. The journey from "Sunday Morning" to album closers "The Black Angel's Death Song" and noisy freakout "European Son" also includes stops for "Heroin," a tune that vividly describes the experience of shooting up, and "There She Goes Again," a Byrdsy pop song filled with misogynistic violence. Little wonder that at the time the album tanked, scrapping to a #171 chart position, despite the involvement of the famous Andy Warhol and the famous banana peel-able album cover.
Though the band would never be popular in its lifetime, they recorded a series of albums that continue to resonate today -- the even more extreme White Light/White Heat, the sublimely beautiful and grooving Velvet Underground, and their final masterpiece, Loaded. During the completion of Loaded, Lou Reed left the band, but progressive radio grabbed the anthems "Sweet Jane" and "Rock and Roll," and between those and the patronage of fan David Bowie, who produced Reed's second solo album Transformer, suddenly Lou had a Top 40 hit with "Walk on the Wild Side." John Cale left the Velvets in 1968 and has enjoyed a small cult following while putting out a series of solo albums and collaborating with everyone from The Stooges to Squeeze to LCD Soundsystem. Sterling Morrison moved to Texas and taught college level English, seldom playing music after the Velvets, and passing away in 1995. Maureen Tucker has released a few lowkey solo albums before retiring to Georgia. Nico performed and recorded intermittently before dying of a cerebral hemorrhage while on vacation in Ibiza in 1988. In 1993, the original four members reunited to play a European tour, alternating between headlining shows with acolytes Luna opening as well as opening themselves for U2. The recordings were collected for the album Live MCMXCIII, which featured 7 songs from The Velvet Underground and Nico.
So an album that was soundly rejected by labels in 1966 — the A&R rep from Columbia wrote a note to the effect that nobody in their right mind would even want to listen to this, let alone release it — now lives on as one of the most influential in rock history. One of rock'n'roll's unlikeliest and most fascinating legends begins right here.
Resources
What is Spotify?