Eating and Drinking with Lynne Rossetto Kasper: Thanksgiving Turkey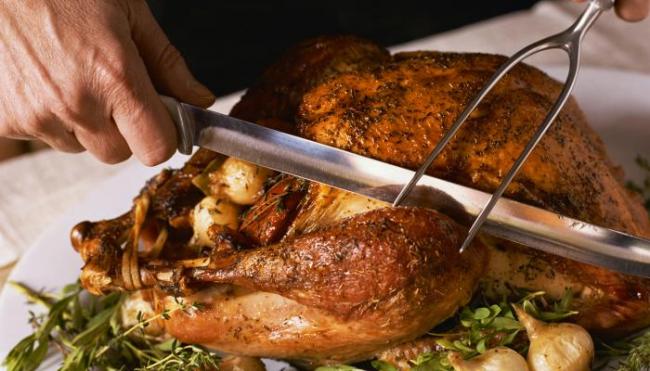 Splendid Table host and all around food knowledge savant Lynne Rossetto Kasper joins the Current's Morning Show to talk about the foods she's been tasting lately.
Today, Lynne spoke to The Morning Show's Steve Seel about Thanksgiving turkey; what the labels mean, what's the best to buy and last minute ideas for making a tasty turkey.
And Lynne knows a thing or two about turkey. She's been saving cooks on the big day for many years with her live Thanksgiving Day call-in show "Turkey Confidential," which you can hear on MPR News live from 10 a.m. to noon Thursday, Nov. 22, 2012.
You can listen to Lynne on Splendid Table in the Twin Cities every Saturday at 2pm on MPR News or check out the list for when to listen for Lynne in your area.
1 Photo
Lynne Rosetto Kasper, host of public radio program The Splendid Table

(Courtesy of The Splendid Table

)
---
comments powered by

Disqus