Chastity Brown at McNally Smith's Soundbite Series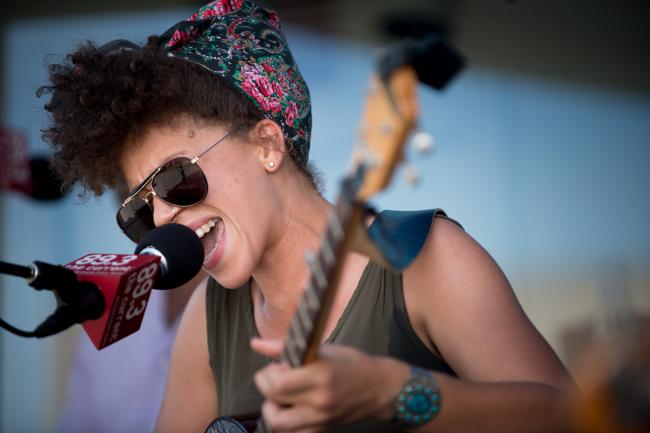 As part of McNally Smith's ongoing Soundbite Series, Local Show host David Campbell once again sits down with another musician to dissect their work for an interview and live performance — this time from the rising Chastity Brown.
On the heels of Back-Road Highways earlier this year, the young singer has been growing her fan-base in the Twin Cities and abroad with her mix of southern soul, roots and country.
Thanks to McNally Smith student Joe Kimple for producing this installment of the Soundbite Series.
Songs performed: "When We Get There, "I Left Home," "Slow Time, "Lift Us," "On The Banks, "Man & Gun" and "After You"
Guests
Resources
Related Stories
Chastity Brown performs at the Minnesota State Fair Local singer-songwriter Chastity Brown's blending of folk, soul, roots and rock music has created a unique and new sound for the Twin Cities.
Chastity Brown performs in The Current studios Chastity Brown has been absent from Minnesota for a little while, but there's a good reason for it. Knoxville born and raised and a Minneapolis transplant, the inspiration for her latest album "Back-Road Highways" largely came with her roots. Tennessee and the South in general have helped shape Brown's newest sound, one which pushes her into new territory, both lyrically and instrumentally.
Chastity Brown performs in The Current studios Southern raised songstress Chastity Brown brought her soul and jazz tinged folk north to Minneapolis in 2005. Whether performing solo or with her band Chastity's emotive storytelling and bluesy voice have an electrifying effect on audiences.