89.3 The Current's Dream Thanksgiving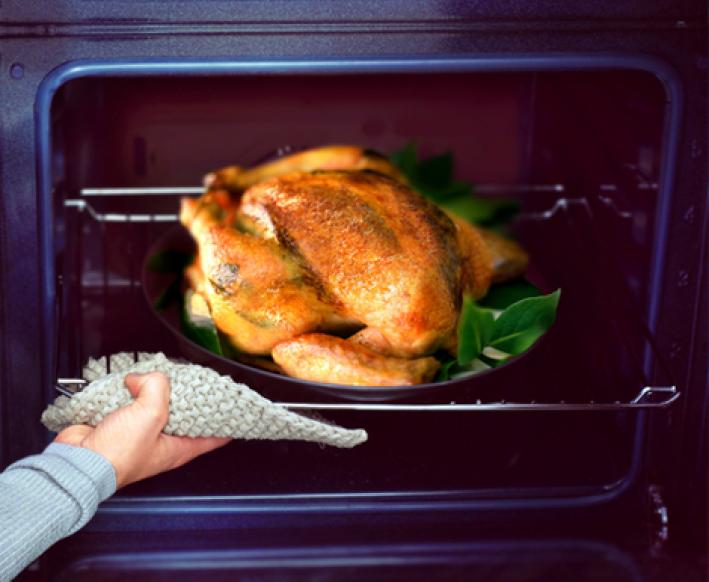 With Turkey Day fast approaching, the staff over here at 89.3 The Current started to wonder: what would the guest list for our ideal Thanksgiving dinner look like? We polled our staff, and here's what we came up with...
Who would you invite to Thanksgiving?
Mary Lucia, Host
I'd ask Robert Pollard from Guided By Voices, as I know he'd bring the beer. Also, Nick Cave—just because I think it would be cool to pass the cranberry sauce to the king of goth.
Mark Wheat, Host
My dinner guest would be Brian Eno, as I'm only now appreciating his ambient stuff, and I love every interview with I've seen or heard and that for such a musichead hero, he's infiltrating the mainstream.. vis a vis his recent Colbert appearance!
Steve Seel, Host
I am imagining a dinner made up of the rattiest, most ragged-out dirt-rockers out there—Lemmy, Slash, Iggy Pop—all sitting around smoking and swearing and scratching their unshaven chins over their plates of giblet gravy and cranberry sauce.  It's the least Norman Rockwell-like scene I can possibly conceive, and thus, it seems like the most emotionally healthy. 
Jill Riley, Host
Dave Grohl, Alex Lifeson, Jack White.  They seem like they'd be fun to play cards with.
Barb Abney, Host
I would surround myself with some of my favorite authors. I would love to see what kind of covered dish each would bring to the table.
Chuck Klosterman and Stephen King could talk as much about rock 'n roll as horror, whether campy or scary...
Poppy Z. Brite and Anne Rice could talk about Vampires and New Orleans...
Dean Koontz and Neil Gaiman could talk horror and dogs...
And I'd just sit back and listen to the conversations!
Jade, Host
For my ultimate Thanksgiving dinner I'd have: Anthony Bourdain (he can cook and mock), Jack White (for some reason I feel like he'd really get into Thanksgiving), and Jon Stewart (to keep some interesting conversation flowing).
Bill DeVille, Host
I would love to have Johnny Cash over for Thanksgiving.
Jacquie Fuller, Host
The best Thanksgiving dinner would include my extended family, plus the surrogate family of my good friends. They're so spread out all over the country—Texas, Minnesota, Illinois, California, Alaska, Washington—that it would be quite a feat to even get them all in the same city. There would also need to be a good amount of wine on hand. (I think there's actually a name for this gathering, and it's called "my funeral.")
Mac Wilson, Host
I would invite Jens Lekman to our house. In addition to being impeccably charming & polite, I'm sure he would turn the situation into a brilliant song that would explore previously-unforeseen subtexts in our family dynamic.
Jim McGuinn, Program Director
Busta Rhymes, Ira Glass, and Keith Richards.  For some reason I think the conversations would be quite interesting between those three and my parents.
Matt Perkins, Marketing Specialist
Miles Davis, Kevin Spacey, Barack Obama, Frank Zappa, Conan O'Brien.
Well, that's about it for our picks, so now it's time for you to tell us.. if you could invite anyone, who would you have over for Thanksgiving dinner? Let us know in the comments!
---
comments powered by

Disqus