Today in Music History: R.E.M. Cracks The Top 10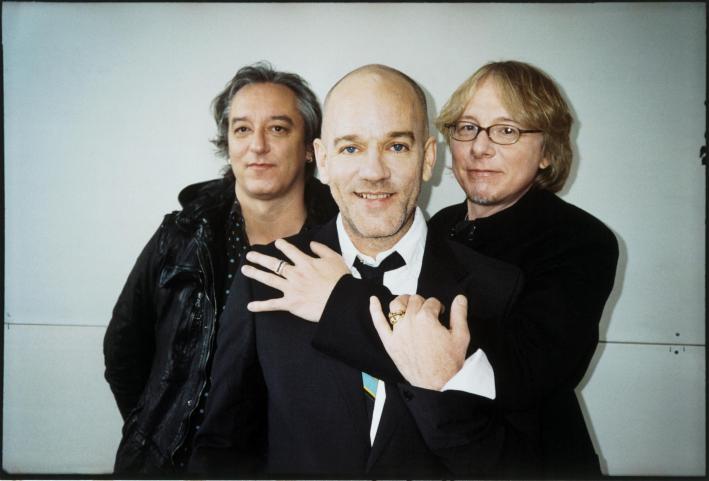 Birthdays:
Matt Cameron, drummer for Pearl Jam (formerly of Soundgarden and Temple of the dog) is 50 today.
Randy Newman, who Paul McCartney once hailed as the greatest songwriter alive, is 69.
Today In:
1960 - Elvis Presley started a six week run at No.1 on the US singles chart with "Are You Lonesome Tonight", his third US No.1 of 1960.
1991 - Nirvana recorded a performance for BBC TV music show Top Of The Pops in London. When asked to lip-sync "Smells Like Teen Spirit" to a pre-recorded tape Kurt Cobain protested by singing in a low-pitched funny voice with the rest of the band not even trying to mime in-time to the track.
1999 - Rage Against The Machine were at No.1 on the US album chart with The Battle Of Los Angeles, the bands second US No.1.
2000 - David Bowie was crowned the musician's musician. Bowie beat the Beatles and alternative rockers Radiohead in a survey by the NME that asked hundreds of top rock and pop stars to name their biggest musical influence.
2007 - Kanye West and stuntman Evel Knievel settled a copyright dispute over West's use of the name "Evel Kanyevel" in a music video. The 69-year-old daredevil had claimed his image was tarnished by the video's "vulgar, sexual nature."
History Highlight:
Today in 1987, R.E.M. had their first entry in the Top 10 on the US singles chart with "The One I Love." The record has ironically become a popular dedication to loved ones (on radio and even at weddings) due to a misinterpretation of its refrain, "This one goes out to the one I love," and a failure to note the contradiction within the same verse: "A simple prop to occupy my time."