Top 89 Staff Picks: Bill DeVille, Host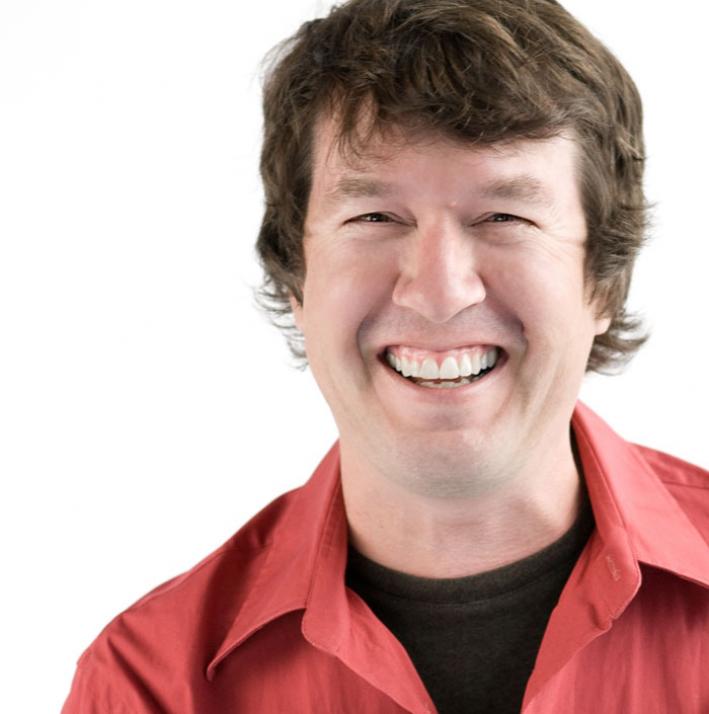 Songs
1. Best Coast — "The Only Place"
I love how this song seems sunny and bright, but ultimately Bethany Cosentino isn't happy in this song. California isn't all its made out to be!
2. Divine Fits — "Would That Not Be Nice"
Like most anything that Brit Daniel is involved with, this song has a great groove!
3. First Aid Kit — "Emmylou"
Great sisterly harmonies singing about their love of Johnny, June, Gram and Emmylou. What could be better than that?!
4. Field Report — "Fergus Falls"
Justin Vernon and the guys from Megafaun weren't the only talented members of Deyarmond Edison. Chris Porterfield has some talent too! He really pays attention to detail on his songs. The volume always goes to 11 when I listen to this one!
5. Alabama Shakes — "Hang Loose"
Love the driving guitars and the immaculate vocals of Brittany Howard. This track simply rocks!
6. Father John Misty — "I'm Writing a Novel"
Love this track from Father John Misty. I love how this one references Neil Young's "Revolution Blues," which was insprired by Charles Manson, who Young had met in California before the murder spree.
7. San Cisco — "Awkward"
Just a simple little bouncy little tune that makes the toes tap from this young Australian band!
8. Dr. Dog — "Lonesome"
Dr. Dog shows a different twist on this one....the blues!
9. Hacienda — "Savage"
This San Antonio band sound more like Beck than the Sir Douglas Quintet on this track. Nothing wrong with that!
10. John Mark Nelson — "Reminisce"
This recent high school grad really has a gift for melody. I always find myself humming along to this one!
Albums
1. Father John Misty — Fear Fun
The real life Josh Tillman retired the alias J Tillman in favor of the new handle Father John Misty. Tillman seems like the kind of guy who has it all. He has good looks, intelligence, and talent that could really annoy you, but somehow he doesn't.
This guy is an excellent songwriter and performer. This album is kind of a travelogue of a trip down the west coast. It's fascinating lyrically and musically. Tillman writes really intersting songs! The album is expertly produced by Jonathon Wilson, giving it some of the loose Laurel Canyon vibe. See him live if you get a chance!
2. J.D. McPherson — Signs and Signifiers
It's rare that an album can harken back to another era and still sound totally fresh. The thing I love most about this album is that it swings and rocks with reckless abandon! Signs and Signifiers reminds me of many great old album, yet the sound is totally J.D. McPherson!
3. Alabama Shakes — Boys and Girls
There is something in the air in the Mussel Shoals area of Alabama. Otis Redding and Aretha Franklin and the Stones all recorded in that area. Alabama Shakes has that same grit and soul as the aforementioned. The band's singer, Brittany Howard, is amazing!
4. Sharon Van Etten — Tramp
Tramp is another deeply personal album from Sharon Van Etten. The album has a bigger and fuller sound than her previous work. Her vocal are even better. I hope when she finds happiness she still makes music this good!
5. First Aid Kit — The Lion's Roar
These Swedish sister's made one of the prettiest albums of the year with their lovely harmonies and simple heartfelt songs. Their track "Emmylou" puts a tear in my eye every time!
6. Alt-J — An Awesome Wave
Here is a band that somehow invented a sound all their own. That's tough to do nowadays. The vocals are kind of quirky and odd, but somehow it works for them. An Awesome Wave is the perfect album for 11 a.m. on a Sunday or at the afterparty!
7. Dr. Dog — Be the Void
The veteran Philly rockers delivered another winner. They just keep getting better! They simply have a knack for writing great pop songs!
8. Michael Kiwanuka — Home Again
Another new talent to emerge in 2012. Micheal Kiwanuka is incredibly soulful all over this album, which reminds me of music made by '70s artists like Terry Callier, Nick Drake and Rodriguez.
9. The Avett Brothers — The Carpenter
These guys have been making music for more than a decade now. It didn't take long for me to warm up to their latest batch of songs. Many have kind of a meloncholy vibe as bassist Bob Crawford's daughter was diagnosed with cancer during the making of the album.
10. John Fullbright — From the Ground Up
This gentleman is not even in his mid-'20s yet and his debut album left quite an impression on me. His songwriting show wisdom beyond his years.
More Top 89
Polls
Top 89 songs of 2012
Top 89 albums of 2012
Mark Wheat, Host

Mary Lucia, Host

Barb Abney, Host

Steve Seel, Host

Jill Riley, Host

Bill DeVille, Host

Jim McGuinn, Program Director

Jade Tittle, Assistant Producer & Host

David Safar, Music Director

Mac Wilson, Host

Jacquie Fuller, Host

Derrick Stevens, Production Manager

Lindsay Kimball, Assistant Program Director

Jon Schober, Local Music Assistant/Music Assistant

Brett Baldwin, Managing Digital Producer

Leah Garaas, Intern

Nate Ryan, Associate Web Producer, Multimedia

Jake Rudh, Host
Matt Perkins, Marketing Manager
Scott Olstad, Associate Web Producer
Peter Valelly, Associate Web Producer
Andrea Swensson, Local Current blogger