Helio Sequence Perform in The Current studio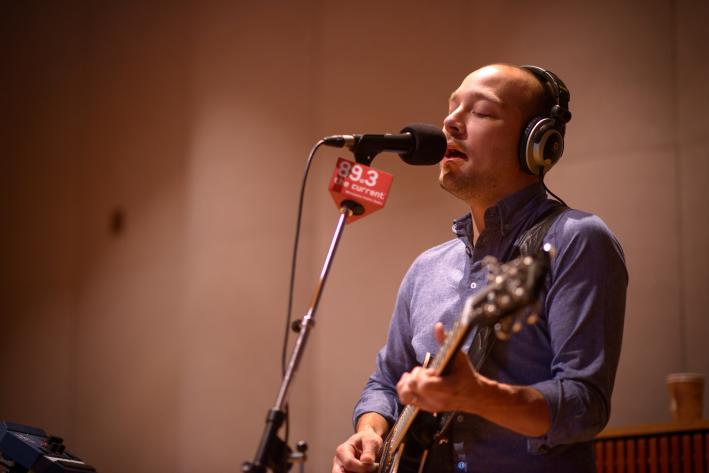 Portland-based rock duo The Helio Sequence have been at it for over a decade, crafting densely sonically textured indie rock and pop and continually honing their nuanced songwriting.
Their last release, 2008's Keep Your Eyes Ahead, found the band drifting towards cleaner production, a poppier and folkier songwriting approach, and a nuanced, more somber sense of lyricism. With this year's Negotiations, their fifth full-length and third for stalwart indie label Sub Pop, expands upon those inclinations but also revisits the dream-pop and synthesizer-driven approach that established them in their earlier days.
Recorded in an abandoned industrial building after the band's studio and practice space flooded while they were away on tour, Negotations showcases the sort of spacious, subtly detailed rock sound that a band can only arrive at through experience and personal growth.
The Helio Sequence stopped by recently to play a few songs and chat with Mary Lucia.
Songs played: "One More Time," "October" and "Downward Spiral."
Guests
Resources
6 Photos
Helio Sequence drummer Benjamin Weikel

(MPR Photo / Nate Ryan

)

Effects pedals

(MPR Photo / Nate Ryan

)

Helio Sequence

(MPR Photo / Nate Ryan

)

Benjamin Weikel drums for Helio Sequence

(MPR Photo / Nate Ryan

)

Brandon Summers

(MPR Photo / Nate Ryan

)

Benjamin Weikel

(MPR Photo / Nate Ryan

)
View 5 more photos