All Eyes performs in The Current studios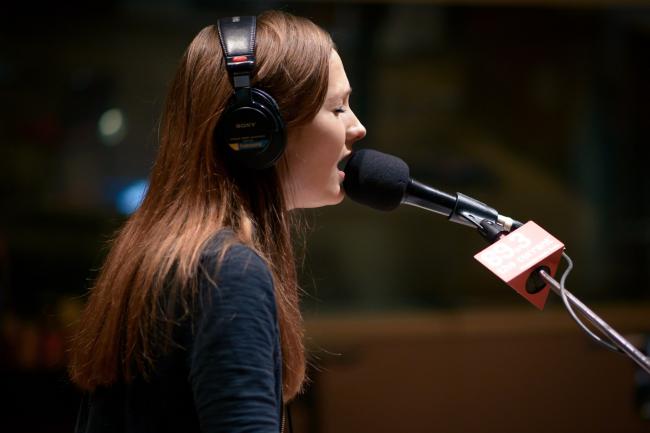 All Eyes' debut album Shelf Life has been in the recording phase for over a year. The quartet has had a mysterious public profile during that time, but the names of the members aren't newcomers to Minnesota. Notably, the band is led by Alicia Wiley, a singer whose previous five albums were done as a solo affair.
Wiley has taken a dramatically different approach with All Eyes thanks to the atmospheric abilities of her cohorts Jake Hanson, Joseph Christenson and Luke Anderson. It's dark electronica at its heart, taking a page from the Portishead book.
Songs performed: "Warning Signs" and "Lost You Once"
Guests
Resources
6 Photos
All Eyes performs in The Current studios

(MPR / Nate Ryan

)

All Eyes performs in The Current studios

(MPR / Nate Ryan

)

All Eyes performs in The Current studios

(MPR / Nate Ryan

)

All Eyes performs in The Current studios

(MPR / Nate Ryan

)

All Eyes performs in The Current studios

(MPR / Nate Ryan

)

All Eyes performs in The Current studios

(MPR / Nate Ryan

)
View 5 more photos