A new Christmas anthem and a long-anticipated debut: 4 new songs you'll hear on The Current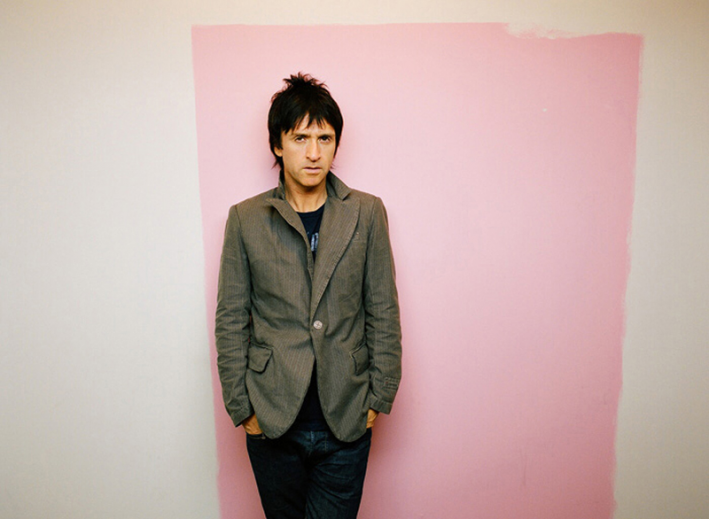 What with the Thanksgiving-related Time Machine madness, the kick-off of our Top 89 poll and the beta launch of our new site design, we've hardly had time to catch our breath lately here at The Current... but we always find time for new music! So feast your eyes and ears on some of the great songs we've been spinning lately, including a new Christmas anthem, an unexpected collaboration, a welcome return and a long-anticipated solo debut. Dig in below!
Johnny Marr — "The Messenger"
While Smiths guitarist Johnny Marr's onetime bandmate Morrisey is over two decades deep into a much-heralded solo career, Marr himself has generally opted to work behind the scenes in bands like the New Order-affiliated supergroup Electronic and, more recently and unexpectedly, famed American indie band Modest Mouse (he also lent a hand last week at Dinosaur Jr's celebration of their landmark album You're Living All Over Me's 25th anniversary). But the time has finally come for Marr's solo debut (although, to be fair, he does have one not-quite solo record under his belt with Johnny Marr and the Healers' Bloomslang from 2003). If the gorgeous and gently yearning single "The Messenger" is any indication, Marr's new album may well live up to the assuredly astronomical expectations of longtime Marr/Smiths fans. The full-length, also called The Messenger, is due out on February 26 on Sire Records.
Dropkick Murphys — "The Season's Upon Us"
Celtic-tinged Boston punk rockers the Dropkick Murphys have decided to inject a little of their own brand of Christmas cheer into this year's holiday season with a raging and rollicking Yuletide anthem called "The Season's Upon Us." The track will be included on the band's seventh album, Signed and Sealed in Blood, which is due out on January 8th on their own label, Born & Bred Records.
Eric Burdon & The Greenhornes — "Out Of My Mind"
Singer Eric Burdon — onetime frontman of '60s British Invasion blues-rock greats The Animals and founding member of '70s funk-rock insurrectionists War — may be 71, but he's still at it, and he recently teamed up with Cincinnati garage-rock reviavlists the Greenhornes. Burdon & the Greenhornes released a self-titled four-song EP for Record Store Day's Black Friday edition a couple of weeks back, and this intense blues number is one of the highlights of their unlikely but incendiery collaboration.
Eels — "Peach Blossom"
Eels, the longtime vehicle for the smart and sardonic musical ideas of singer-songwriter Mark Oliver Everett (who goes by "E") — have undergone many mutations since their Jon Brion-produced 1996 debut Beautiful Freak. But if the wickedly playful lead single "Peach Blossom" is any indication — and to be fair, there's no reason to assume it is, given E's idiosyncratic temperament and flair for the unexpected — the band's tenth studio album Wonderful, Glorious will continue the optimistic streak of 2010's Tomorrow Morning.