2013 is on the horizon: 3 new songs you'll hear on The Current this week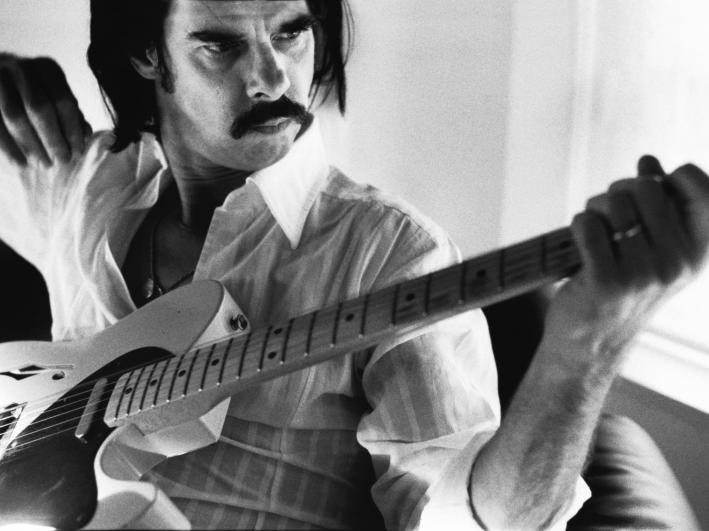 Winter is officially here — there's about a foot of snow on the ground here in Minnesota, our hosts and our listeners are figuring out their favorite songs and albums of the year, and the annual tension between those who are actually doing their holiday shopping and those who are procrastinating about it is slowly rising.
But that's not all that's going on — as always, there's a steady stream of new music to delight your eardrums. Here, you can read about three new tracks you'll hear on The Current that all come off of albums that will be released in (gasp!) 2013! So whether you're reveling in winter's arrival or need to take your mind off of it, take a moment to listen to some of the new tunes you'll hear on our airwaves starting this week. We've got a power-pop anthem, a stylistic curveball and an ominous ballad whose wisdom and grace could only come from a seasoned veteran.
Nick Cave & The Bad Seeds — "We No Who U R"
Nick Cave has spent the last few years honing the primal attack of his critically lauded (and much-appreciated around these parts) Grinderman project, but he hasn't forsaken the solemn orchestral alt-rock of his longtime band the Bad Seeds. The delicate, slow-burning "We No Who U R" finds Cave and the Seeds at the height of their power, turning in a ballad that's tranquil and disquieting all at once, daubed with lovely instrumental flourishes that lend the tune an even greater emotional depth. The single heralds a new album, Push the Sky Away, due out in February.
Free Energy — "Electric Fever"
Philly-by-way-of-Minneapolis quintet Free Energy (three of its members were once in sadly defunct Twin Cities indie mainstays Hockey Night) are readying a follow-up to their underrated debut album Stuck on Nothing, released in 2010 on DFA Records. The band's sound is an infectious collision of power pop, funk, and indie dance-rock, and the absurdly catchy "Electric Fever," first released back in March to tease the group's new album, finds the band in top form. The band will self-release Lovesign, recorded with seasoned indie producer John Angello, on January 15th.
Ra Ra Riot — "Beta Love"
With cellist Alexandra Lawn out of the group, Ra Ra Riot are readying a new album that finds their sound drifting away from the chamber pop-flavored indie rock of their first two albums. Early buzz suggests that Beta Love will feature a more synth-pop sound, perhaps reflecting the dance music influences that lead singer Wesley Miles explored with his side project Discovery, a collaboration with Vampire Weekend's Rostam Batmanglij. The album's title track and lead single provides a taste of the new sound, with an infectious and propulsive electro groove buoying Miles' soaring vocal performance.