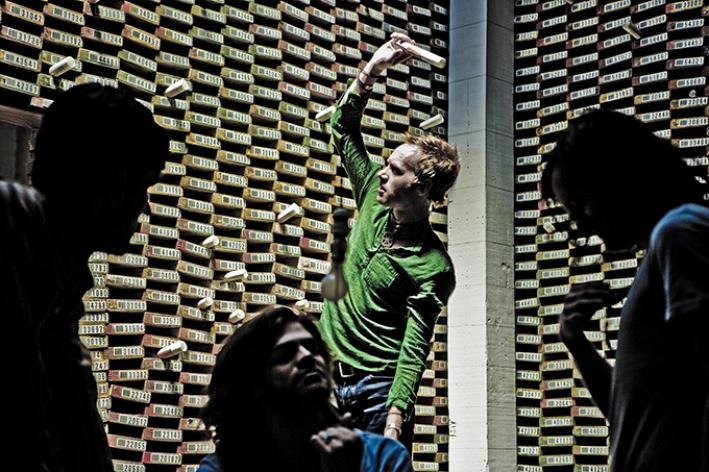 In advance of their gig at First Avenue, The Faint made a mix just for you, and you can only hear it at The Current.
To celebrate the Saddle Creek release of the Deluxe Version of the album, The Faint are playing their 2001 hit record, Danse Macabre, in its entirety. Their tour stops at First Avenue on Thursday, Dec. 13.
The mix they made has a blend of old and new music, as well as a couple of tracks from both of the show's openers, Trust and Icky Blossoms. Enjoy!
Songs used in the mix
Warm Leatherette — The Normal
Mountains Are Dreaming — Digital Leather
Marble House (Emperor Machine Remix) — The Knife
Hyperform — The Tear Garden
Soapopera — Golden Bug
Concierge d'Amour (Rory Phillips Remix) — POLLYESTER
Babes — Icky Blossoms
Start Chopping (Tommy Four Seven Remix) — PERC
Push (The Faint Edit) — The Presets
Dressed For Space — Trust
Push Upstairs — Underworld
Pathfinder — Sven Vath
I Want It All — Trans Am
Resources