New Hot Update - Best Albums Of 2012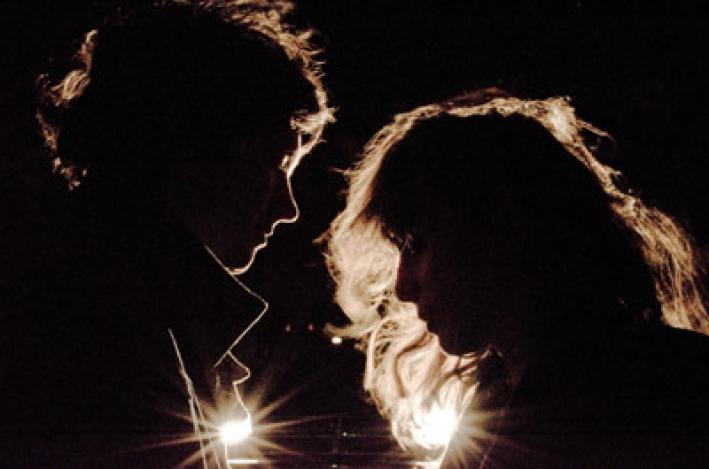 This week on New Hot, we're exploring the best albums of 2012. Read about a Baltimore duo whose lead singer is opera trained, the first non-electronic band on Warp Records and a San Francisco guitarist who has released three albums this year. These are our three best albums of 2012.
Beach House — Bloom
Beach House have had one heck of a year. But let's start from the beginning — their first two albums were lo-fi pieces of gold that helped get them an initial fanbase. Once Teen Dream came out, the band broke out high on the Billboard charts and started selling out venues fast. They followed that critically acclaimed release with their most accessible, immaculately-produced and gorgeous record yet: Bloom. Widely expected to make and top many end-of-year lists, the duo headlined many festivals this summer and have toured internationally in support, including a stop at The Current's studio for a great Theft Of The Dial. Opera-trained Victoria Legrand and the guitar prowess of Alex Scally have made the two darlings of the music world.
"Myth" - Rate, Request or Recommend this song »
Grizzly Bear — Shields
Grizzly Bear member Daniel Rossen released a well-received solo EP earlier this year that was widely praised for its songwriting. Little did we know that the EP contained cuts that were rejected from the full-band's new album Shields. Makes sense then that Grizzly Bear's 4th record is their most impressive and highest charting yet given the time it took them to rework and reassemble the pieces. Listen back to a session the band did with The Current this year.
"Yet Again" - Rate, Request or Recommend this song »
Ty Segall — Twins
San Franciscoan Ty Segall is being deemed the savior of modern garage rock. That's a hefty title to live up to, but the guy is sure trying to. With three albums under his belt in 2012 alone — one with White Fence and another with his touring band — his solo album Twins was the real crowning jewel of the bunch and was the impetus for a quickly sold out show at the Turf Club in St. Paul a few months back. Listen to a session that Ty Segall did with New Hot this year.
"Thank God For Sinners" - Rate, Request or Recommend this song »