Today in Music History: The Stones Try Psychedelia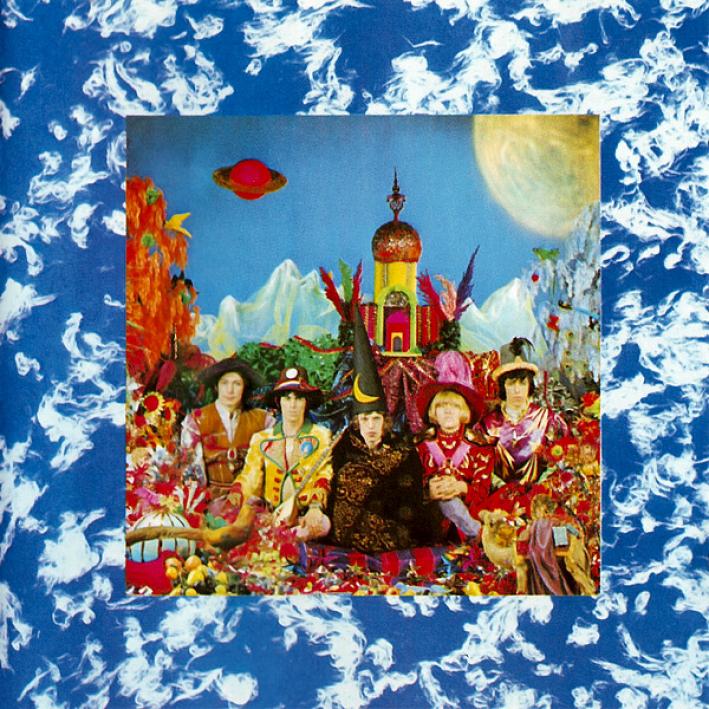 History Highlight:
Today in 1967, The Rolling Stones' not entirely successful foray into psychedelia, Their Satanic Majesties Request, was released. Its title is a play on the words "Her Britannic Majesty requests and requires...", text that appears inside a British passport. To this day, it is among Mick's least favorite albums, and while Keith has said he likes some of the songs ("2000 Light Years from Home", "Citadel" and "She's a Rainbow"), he later commented that "the album is a load of crap".
Also, Today In:
1968 - Glen Campbell topped the US album chart with Wichita Lineman.
1969 - Diana Ross made her final appearance as a member of The Supremes on The Ed Sullivan Show.
1985 - Bruce Springsteen's album, Born in the USA passed Michael Jackson's Thriller to become the second longest-lasting LP on the Billboard US Top 10. It stayed there for 79 weeks.
2005 - Sir Elton John and his partner David Furnish became the first gay celebrities to register their relationship as a civil partnership.
2010 - A concert by Kings of Leon was postponed after a fire broke out on two of their tour buses which were parked at The O2 arena in London.
Birthdays:
Murph, drummer for Dinosaur Jr., is 48 today.
Frank Zappa was born today back in 1940.
Founding member of The Beach Boys, Carl Wilson was born today back in 1946.
---
comments powered by

Disqus