Today in Music History: Aretha Joins the Hall of Fame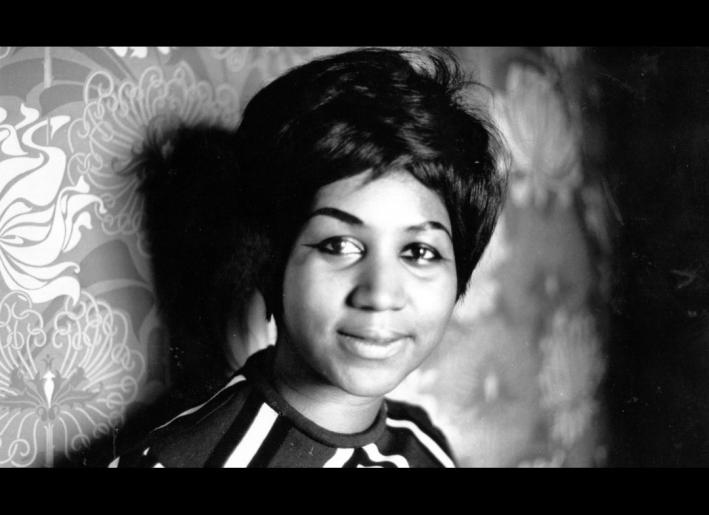 History Highlight:
Today in 1987, Aretha Franklin became the first woman inducted into the Rock and Roll Hall of Fame - she was one of a total of 14 inductees. It was only the second year of the Hall of Fame's existence, but still, a perusal of the early inductees reveals a list considerably short on females. Franklin was followed the next year by The Supremes, and then LaVern Baker and Tina Turner two years later.
Also, Today In:
1964 - The Beatles appeared on American television for the first time when The Jack Paar Show on NBC aired an excerpt from a concert in Bournemouth, England.
1967 - Carl Wilson of The Beach Boys received his summons for induction into the U.S. Army, but refused to be sworn in, claiming he was a conscientious objector.
1970 - B. J. Thomas started a four week run at No.1 on the US singles chart with "Raindrops Keep Falling On My Head."
1976 - Bob Dylan's song, "Hurricane", peaked at No.33 on the Billboard singles chart, helping to cause enough publicity to eventually get former boxer Rubin "Hurricane" Carter released from jail.
1981 - David Bowie made his final appearance as the Elephant Man in the Broadway show in New York City.
2002 - In a poll conducted by the British magazine Your Home , Liam and Noel Gallagher of Oasis were voted the "Neighbors From Hell," the celebrities one would least like to have living nearby.
Birthdays:
Raymond McGinley, singer and guitarist for Teenage Fanclub, is 48 today.
John Paul Jones, bassist and keyboardist for Led Zeppelin, is 67 today.
Stephen Stills, of Buffalo Springfield and Crosby, Stills and Nash, is 68 today.
Sir George Martin, the "5th Beatle" who produced nearly every Beatles album, is 87 today.
---
comments powered by

Disqus