Album Review: Yo La Tengo - Fade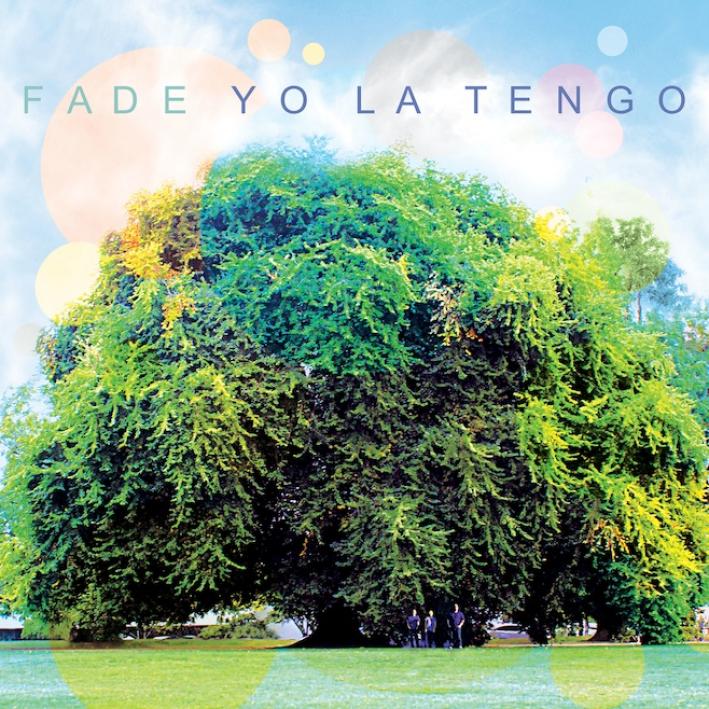 Contribute today and get Fade by Yo La Tengo as a thank-you gift.
It's impossible for me to be objective about this band. I admire them for so many reasons, all of which affect how I inhale a new album of theirs. Perhaps if you hear this for the first time, unadorned by the details, you might think it's the next buzz-worthy bunch of Brooklynites steering a course through indie-pop heaven, with subdued undertones in the production that make it bloom with successive listens. It's especially remarkable if you listen to it in one sitting; it's an old fashioned album that way.
Instead, however, this is the 13th Yo La Tengo album. They're nearing their 30th anniversary as a band, and Fade is centered on the relationship of Ira Kaplan and Georgia Hubley, who've been married for that whole time and more. To survive, support meaningful lives, and be so productive for so long, together, making your life out of music, writing and movies is massively impressive. The knowledge that these songs grow out of such a union may be misleading. But the utter simplicity, integrity and effectiveness of the lyrics about love, especially on tracks like " Is That Enough," "Stupid Things" and "I'll Be Around," got to this old geezer, who only just figured how to start to process feelings like that.
As a unit they have inspired others around them too, becoming legendary stalwarts of the local music community of Hoboken, N.J. This small enclave just across the Hudson from Manhattan has a world-class music venue at Maxwell's. Ira and Georgia have supported it in multiple ways, most especially in creating a Hootenanny-style musical and comedy show every night of Hanukah, a tradition that draws sold-out crowds and a steady stream of famous friends from the biz that gravitate to their unique collaborative style of presentation. Last year, it helped raise money for victims of Hurricane Sandy, when the whole town was flooded (There's reference to a flood in "Two Trains" — weird... I wonder whether it was recorded before or after?).
Just down the Hudson from Hoboken (birth place of Sinatra) is Exchange Place where WFMU is based. They're the biggest independent, surviving on listener support only, freeform radio station in the country. They were also damaged in Sandy. Yo La Tengo have become the house band of the station, often guests during fund drives. Amazingly, they agree to try to play any song, live on the air, that listeners request! As a music head, the idea of a band having that depth of knowledge and respect for musical history and craft is mind blowing. As a radio-head of course, this would lead me to look kindly upon them anyway, but I got my start in radio there. I wouldn't be here if it wasn't for FMU!
Yo La Tengo are also resolutely indie, part of a collection of connections who made the indie record business up as they went along, as addressed extensively in the recent book Big Day Coming by Jesse Jarnow. For someone who matured through that period of rock history, it sometimes depresses me that, in retrospect, critics seem to ask, "did that era really produce anything of lasting value or quality?" Yes: Yo La Tengo.
Sorry — I haven't talked much about the new record, surprisingly, and I don't know why, as it is one of their most approachable albums for a casual listener or new fan. It'll hook you in and never throw you off with dissonance, as they've been known to do before. It's a gentle, fragile piece which seems to draw it's strength from their unique past. I hope that you can tell the quality of this work without knowing the back story, but because of it. I want to believe in that power, and this album makes me keep that faith. It's been fading of late. Thanks again, Yo La Tengo. For being there.
Resources