Today in Music History: The Byrds Put Their Stamp On A Dylan Classic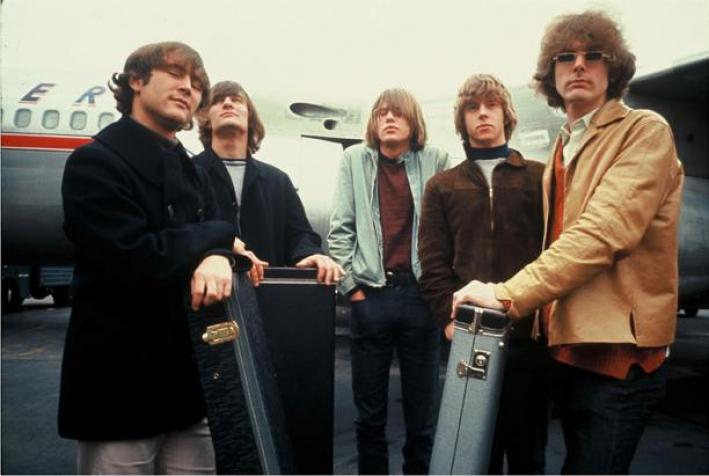 History Highlight:
Today in 1965, The Byrds recorded Bob Dylan's "Mr. Tambourine Man" in Los Angeles, produced by Doris Day's son Terry Melcher. The Byrds' recording of the song was influential in initiating the musical subgenre of folk rock, leading many contemporary bands to mimic its fusion of jangly guitars and intellectual lyrics in the wake of the single's success.
Also, Today In:
1978 - The soundtrack album Saturday Night Fever started a 24 week run at No.1 on the US album charts.
1982 - B.B. King donated his entire record collection of over 20,000 discs to Mississippi University's centre for the Study of Southern Culture.
1984 - Soul singer Jackie Wilson died aged 49. Wilson suffered a massive heart attack while playing a Dick Clark show at the Latin Casino in New Jersey on September 29, 1975, falling head-first to the stage while singing "Lonely Teardrops", and had remained in a coma until his death 8 years later.
1987 - The Coasters became the first vocal group to be inducted into the Rock and Roll Hall of Fame.
1990 - Squeeze was the debut band on MTV's successful Unplugged program.
1992 - Billy Idol pleaded guilty to assault and battery charges after an incident outside a West Hollywood restaurant. He was fined $2,700 and ordered to appear in a series of anti-drug commercials.
2002 - American singer and actress Peggy Lee died of complications from diabetes and a heart attack at the age of 81.
Birthdays:
"Chan" Marshall, aka Cat Power, is 41 today.
Jason Mizell, aka Jam Master Jay from Run-D.M.C, was born today in 1965.