The President gets elected to a second term and all you get is this lousy playlist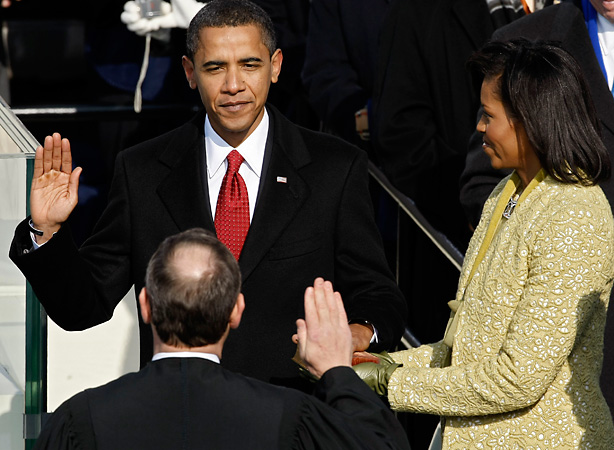 In anticipation of Barack Obama's second inauguration, the President released his inauguration playlist on Spotify. Back in November, we asked you bands you would have play your inauguration, how would your playlist stack up?
The President is preparing for all the musicians set to perform at his inauguration festivities by releasing an official playlist.
He released the 16-track playlist, which also includes music by some of his favorite artists, through the digital music service Spotify on Thursday. The list includes jams by Stevie Wonder, Beyonce, Usher and fun. They will all perform at different inaugural events, which start Saturday in Washington, D.C.
Obama's list also includes John Legend's "Ordinary People," "Firework" by Katy Perry, James Taylor's "Your Smiling Face" and the "Glee" cast version of Lady Gaga's "The Edge of Glory."
Other artists include Marc Anthony, Alicia Keys, Brad Paisley, Far East Movement, Kelly Clarkson, Nick Cannon and Mindless Behavior.
If you were elected to the highest office in the land, what would be your celebratory playlist? How does it stack up to President #44's jams?
Resources
What is Spotify?
---
comments powered by

Disqus