Dakota Dave Hull and Ragtime Guitar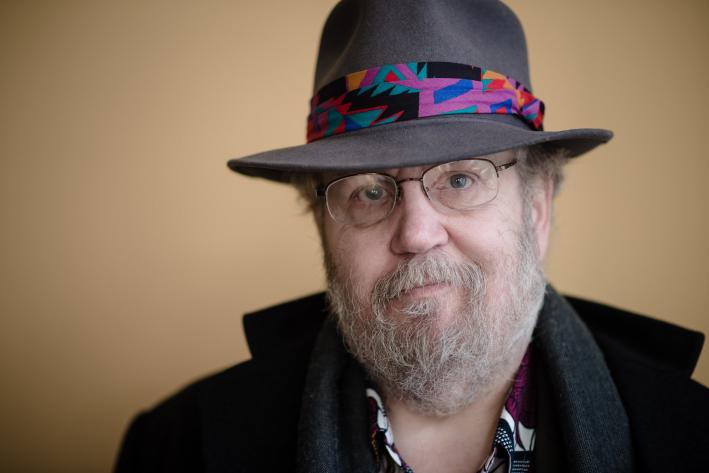 When you think about Ragtime music, who's the first artist you think of? Scott Joplin? Me too.
Dakota Dave Hull is a Minneapolis musician and folk music guru. He's studied all kinds of American music and is noted for his excellence on the acoustic guitar. He says ragtime music didn't die in the early 20th Century with Scott Joplin. It lived on in other musical forms, and was preserved by many guitarists of the time.
Hull has just released a new record with an accompanying book of tunes including lyrics and guitar notations. It's called, "Ragtime Guitar in the Classic American Style."
Dave Hull spoke with Radio Heartland's Mike Pengra.
Resources
Related Stories
Dakota Dave Hull performs in The Current studios Local guitarist, producer, radio host, and musical historian Dakota Dave Hull has a new album he's releasing in the fall of 2008. It's more of what Dave does best, and that is write and interpret original and traditional American music on any number of guitars from his wide collection.