New Hot: 3 albums coming out Jan. 22 you need to hear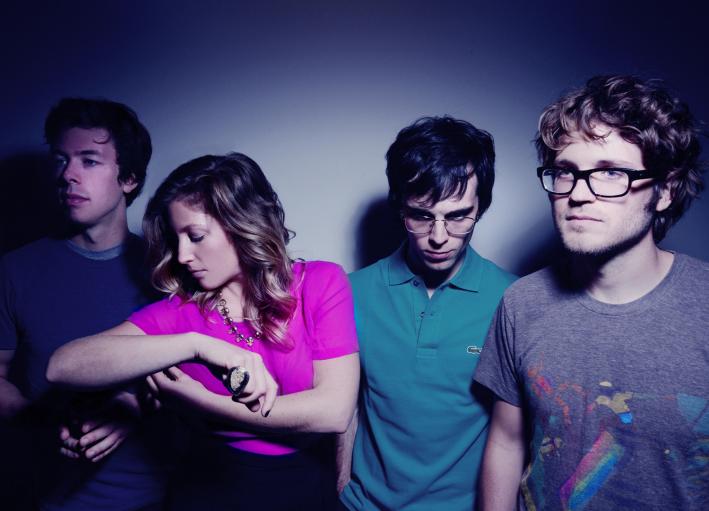 This week on New Hot, read about a project born out of popular South Carolina band The Heist and The Accomplice, an album named after a scientific theory and a band who went to Mississippi to record their new release. These are our three recommended releases for Tuesday, January 22.
Toro y Moi — Anything In Return
Chaz Bundick is still a young musician, and at only 26-years old, he has almost single-handedly brought the genre of chillwave into existence. He and his good friend Ernest Green — also known as Washed Out — formed a relationship in college that has aided one another in becoming the powerhouse artists they are today. But Toro y Moi has kind of dropped the chillwave business for new album Anything In Return, opting instead to incorporate more of his disco-influence side project Les Sins.
Toro y Moi: "So Many Details" — Rate, Request or Recommend this song »
The Joy Formidable — Wolf's Law
The Joy Formidable have had a big year between touring with Passion Pit, Muse and The Foo Fighters, their debut album breaking in very high on the UK charts and having one of their songs picked up for inclusion on the Twilight soundtracks. With that much success, they are poised for an even larger impact with second album Wolf's Law.
The Joy Formidable: "This Ladder Is Ours" — Rate, Request or Recommend this song »
Ra Ra Riot — Beta Love
Ra Ra Riot's been quiet for two years busy with a total band overhaul. They are no stranger to change: their original drummer passed away, they were victim to an aborted label deal and their cellist left the band. Yet through all of that, Ra Ra Riot had two Billboard-charting albums. If history is any indication, new record Beta Love will follow the same route, but they have dropped their baroque sound to adopt a synthpop frame.
Ra Ra Riot: "Beta Love" — Rate, Request or Recommend this song »
Related Stories
The Joy Formidable performs in The Current studios The Joy Formidable has been around for five years now, but it wasn't until 2011 that they released their debut album. Building upon the steady buzz they received with their EP "A Balloon Called Moaning," they've since gone on to play late-night television, appear on film soundtracks and gather accolades from some of alternative rock's most iconic acts like Garbage and Foo Fighters.
Ra Ra Riot performs live in the Current studio Indie-rockers Ra Ra Riot formed in early 2006, when they were friends at Syracuse University. After playing several house shows and venues around Syracuse as well as a handful of national festivals, the band released their debut record, "The Rhumb Line," in 2008.