Today in Music History: Buddy Holly Makes His Final Recordings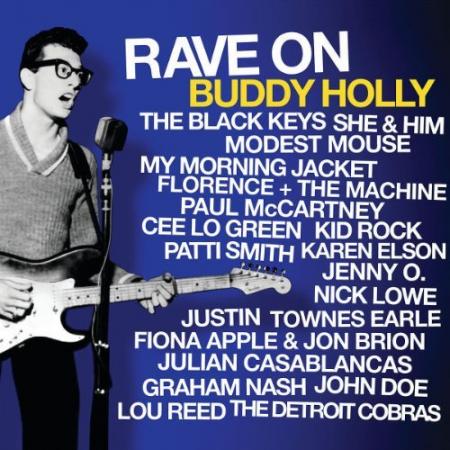 History Highlight:
Today in 1959, Buddy Holly made his last recordings in his New York City apartment, alone with an acoustic guitar and tape recorder. He recorded "Peggy Sue Got Married," "Crying, Waiting, Hoping," "That's What They Say," "What to Do," "Learning the Game" and "That Makes it Tough." The recordings were embellished and overdubbed, and released posthumously by Coral Records.
Also, Today In:
1966 - Nancy Sinatra entered the Hot 100 for the second time with what would be her biggest hit," These Boots Are Made for Walkin'." The tune went to #1 the following week and would spend 14 weeks altogether on the singles chart.
1977 - Wings went to No.1 on the US album chart with Wings Over America, Paul McCartney's sixth US No.1 after The Beatles.
1983 - The new 24-hour music video network MTV started broadcasting to the West Coast of America after being picked up by Group W Cable, Los Angeles.
2004 - Ryan Adams broke a wrist after falling during a gig at the Royal Court Theatre in Liverpool.
2012 - Adele broke an American chart record that has stood for years after being set by The Beatles and Pink Floyd. The singer's second album 21 clocked up 16 weeks at number one on the US chart, matching the success of the Titanic soundtrack.
Birthdays:
Michael Hutchence, of INXS, was born today back in 1960. He died in November of 1997.
Gospel and soul singer Sam Cooke was born on this day in 1931.
---
comments powered by

Disqus