Album Review: Local Natives - Hummingbird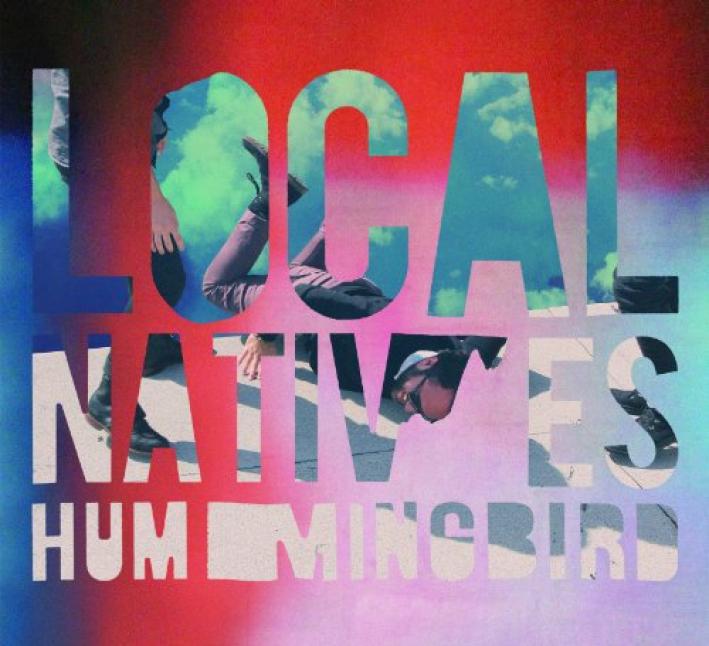 Contribute today and get Hummingbird by Local Natives as a thank-you gift.
When Local Natives released their debut album, Gorilla Manor, in February 2010, they were already the buzz band of the year with a reference to being the "West Coast Grizzly Bear" and a hit with the song "Airplanes." It lead to gigs opening for the likes of Arcade Fire and The National, which developed a close and fruitful relationship with the latter (but more about that in a bit). The debut brought widespread praise and firmly cemented Local Natives as an indie darling in a year that was, itself, brimming with great indie debuts.
Flash forward three years. The radio pumps out art-rock and banjo-folk on the daily, Bon Iver won a Grammy for best new artist, out of nowhere Fun. became one of the most popular bands of the year and Grizzly Bear had an underwhelming response to their most recent album. Does chamber rock still have a place in the indie realm? Is it harder for indie bands to make sophomore records? In the popular music realm of Top 40 radio, there is a smaller pond of artists and more loyalty to the brand of an artist. In the independent world of podcasts and millions of music blogs, can a band like Local Natives expect that the audience they built in 2010 will come back eagerly for their new record? The answer will take a few months to suss out, but they came prepared for the fight with a little extra cache: their producer, Aaron Dessner.
Opening for The National in 2011 not only exposed the band to a wider audience, but developed a creative kinship with The National's bassist Aaron Dessner. Known as a man who likes to wear a multitude of hats, Dessner, alongside brother Bryce, has collaborated with orchestras; he's independently written, produced and played in experimental musical art exhibits; and he's dabbled in producing (most notably on Sharon Van Etten's Tramp). His role as producer for Hummingbird is immediately apparent. The band that used to sound free flowing and lo-fi now has an orchestrated feel with broader instrumentation and tighter playing — the pulse of drums has an added dramatic intensity and the flow is now more like a steady ocean tide then haphazard wind through trees.
The band also seems to have matured lyrically in the last few years. Hummingbird has a coherence and steady thematic storytelling (mostly about the end of a confusing relationship where things are said and misheard or unsaid and unrequited) that builds on the already notable poetry of a band that writes as a unit. Local Natives are understandably compared to Grizzly Bear, most likely because of the lush harmonies both bands possess. In Hummingbird, the three part harmonies sweep and soar, coating each song with warmth that is entirely necessary in the dead of winter. Speaking of warmth, the other thematic thread in the album is summer, with nearly every song either mentioning the word directly ("Breakers," "Wooly Mammoth," "Ceilings," "Mt. Washington) or indirectly by mentioning summer months ("Ceilings"), or hot weather creatures ("Colombia") and fauna ("Bower").
Hummingbirds is a nostalgic look at a fickle relationship that seemed to rip at the seams over the summer, but while the topic may be sordid in nature, the album is a beautiful and tightly woven ode to brighter times that were and that may be again in just a few short months. The indie world may not remember Local Natives, but perhaps this relationship retrospective will reignite the passion.
Resources