Weekend Arts Roundup: a theater-rich weekend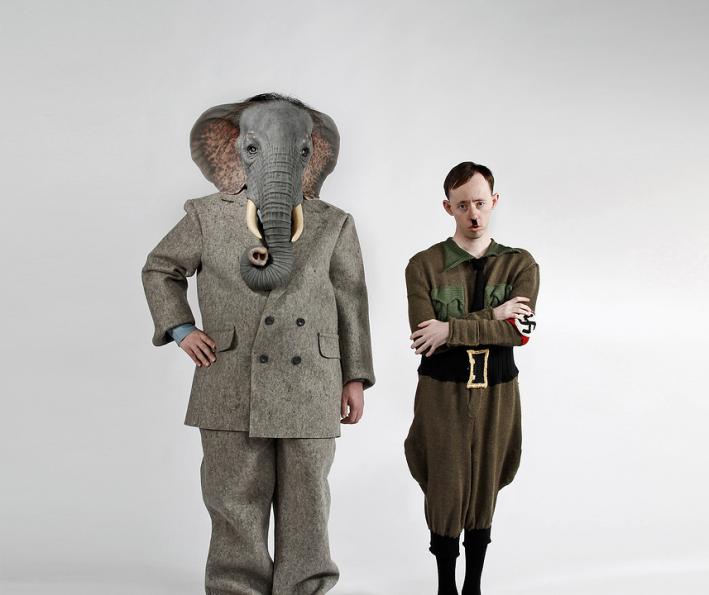 This week, MPR News Arts Reporter Marianne Combs joins The Current's Jim McGuinn and Jade (sitting in for Steve Seel and Jill Riley) to talk about the upcoming theater-rich weekend.
Venus in Fur: Opening Saturday, Feb. 1 at the Jungle Theater in Minneapolis, this play by David Ives explores the psychology of domination and leather outfits in a comedic way. The story centers on a writer/director of a new play about domination; he believes he's found the perfect actress for the lead role -- she appears needy, compliant, desperate -- but the balance of power soon shifts. Venus in Fur stars Twin Cities actors Anna Sundberg and Peter Christian Hansen.
Ganesh versus the Third Reich: Part of Walker Art Center's Out There 25 series, Ganesh versus the Third Reich is the story of elephant-headed god Ganesh, who travels to Nazi Germany to reclaim the swastika, an ancient sacred symbol of Hinduism. The play opens tonight and continues Friday and Saturday at the Walker's McGuire Theater. It's presented by Back to Back Theatre, one of Australia's leading independent theater companies.
Sohrab and Rustum: This one-man show by Zaraawar Mistry intertwines ancient legend with a contemporary tragi-comic story of a modern day Parsi family from Mumbai. Mistry's shows feature well-crafted stories and musical elements, and Mistry himself has nurtured other one-person show artists. Sohrab and Rustum is presented at Dreamland Arts in St. Paul, with shows on Friday and Saturday night and a recently added matinee on Sunday.
And if you have any idea what "deer antler spray" is or what it's used for, please share your knowledge in the comments below.
Marianne Combs joins The Current's Morning Show for the Weekend Arts Roundup every Thursday at 8:30 a.m. Read about all the latest arts news at the State of the Arts blog at mprnews.org.
Related Stories
---
comments powered by

Disqus