Weekend Arts Roundup: Red Riding Hood, Headless Horseman and animated underpants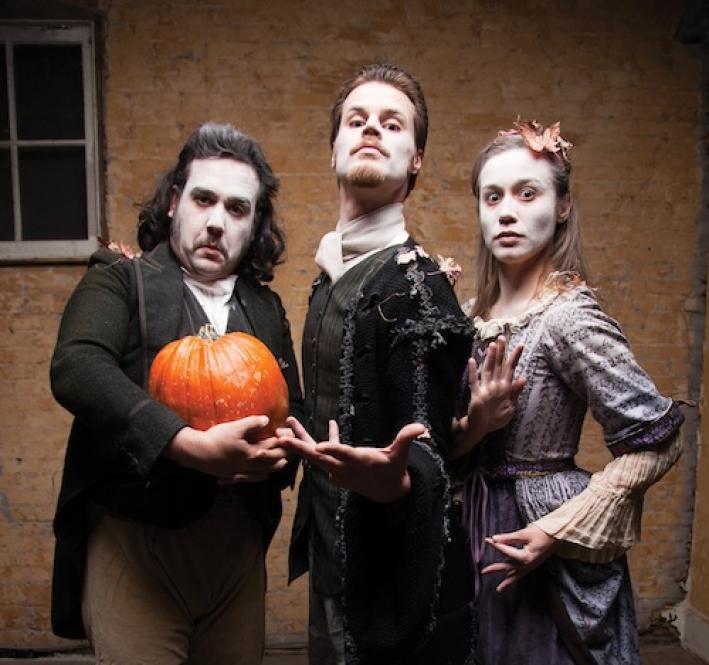 This week, MPR News Arts Reporter Marianne Combs joins The Current's Steve Seel and Jill Riley to talk about these new productions:
MinnAnimate: Screening tonight only at the Trylon Microcinema in Minneapolis, MinnAnimate is a festival of Minnesota-made animated films. The lineup of 10 animated shorts and one short feature includes the stop-motion "Underpants Parade."
The Legend of Sleepy Hollow: Written by local playwright and director John Heimbuch (whom Marianne describes as "a talent to watch"), The Legend of Sleepy Hollow is the Gothic tale of the mighty headless Hessian. Schoolteacher Ichabod Crane hopes to win the heart of Katrina van Tassel, but the Hessian may decide Crane's fate. Produced by Walking Shadow Theatre Company, the play opens Saturday, Feb. 9, at the Red Eye Theater in Minneapolis, and it runs until March 2.
Red Resurrected: This dark re-imagining of the story of Little Red Riding Hood was written by local playwright Isabel Nelson, and it first gained attention at the Minnesota Fringe Festival. Now being staged by Transatlantic Love Affair ensemble at the Illusion Theater in Minneapolis, Red Resurrected interweaves the classic fairy tale with elements of the Greek myth Persephone and the Mexican folktale La Loba. What's also notable is the actors themselves become the sets and soundscapes of the play. The show opens Friday, Feb. 8, and continues until March 2.
Plus, listen to the audio for insights on last week's enigmatic "deer antler spray," and hear how Richard III continues to torment 500 years on.
Marianne Combs joins The Current's Morning Show for the Weekend Arts Roundup every Thursday at 8:30 a.m. Read about all the latest arts news at the State of the Arts blog at mprnews.org.
Related Stories
---
comments powered by

Disqus