New Hot: 3 albums you need to hear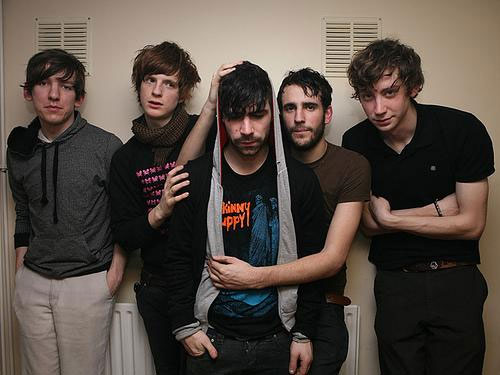 This week on New Hot, read about a local band releasing their debut, a UK-based act who got their launch through MySpace and a band who was remixed by the London Contemporary Orchestra. These are our three recommended releases for Tuesday, February 12.
Foals — Holy Fire
Foals has released two wildly popular albums: 2008's Antidotes and 2010's Total Life Forever. Both charted in the top 10 in the UK and ended up getting gold certifications. Led by Yannis Philippakis' distinct and powerful voice, the quintet is preparing to release their most expansive record yet with Holy Fire. For this album, the group worked with renowned producers Flood and Alan Moulder. To get the buzz going this week, Foals live-streamed the album on a record player from a decrepit mental asylum in England.
Foals: "Inhaler" — Rate, Request or Recommend this song »
Veronica Falls — Waiting For Something To Happen
Any debut album from a band that manages to enter the charts is an impressive feat. Veronica Fall's first, self-titled release hit #150 in the UK, and critical praise has steadily built in the two years since. Now the band is unleashing Waiting For Something To Happen into the world with the strength of lead single "Teenage." The quartet has been lucky enough to release material on three of indie's most acclaimed labels: Slumberland, Bella Union and Captured Tracks.
Veronica Falls: "Teenage" — Rate, Request or Recommend this song »
Carroll — Needs EP
St. Paul-based band Carroll has been receiving a notable boost from the local media. Their debut Needs EP was assembled after winning a songwriting contest with Humans Win Recording Studio. The Macalester College graduates haven't wasted any time in developing a distinct brand for themselves, and the songs on this release are among the freshest tracks we've heard come from the Twin Cities in a while.
Carroll: "Lead Balloon" — Rate, Request or Recommend this song »