Today in Music History: Aretha Records "Respect"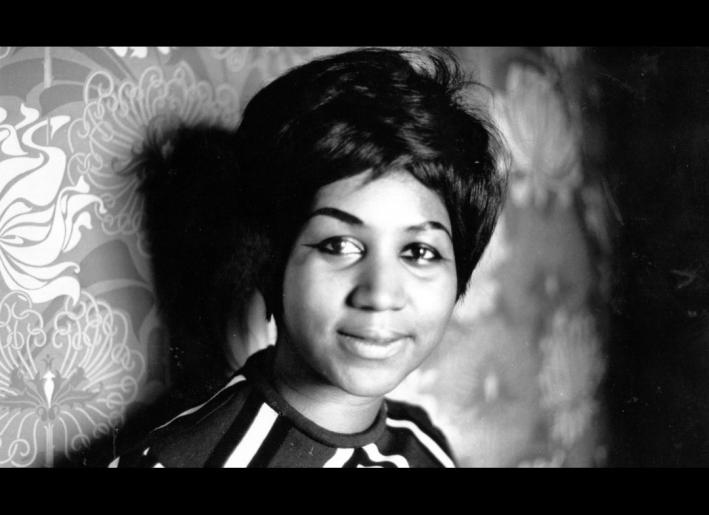 History Highlight:
Today in 1967, Aretha Franklin recorded "Respect" at New York's Atlantic Studios. Otis Redding had written the song and recorded the original version in 1965, but it was Aretha's version that not only became the hit but went on to become her signature song. Franklin's version adds the "R-E-S-P-E-C-T" chorus and the backup singers' refrain of "Sock it to me, sock it to me, sock it to me..." In 2002, the Library of Congress honored Franklin's version by adding it to the National Recording Registry. It is number five on Rolling Stone's list of The 500 Greatest Songs of All Time.
Also, Today In:
1931 - Ted Lewis had a hit with "Just A Gigolo." Over a half century later, David Lee Roth covered the same tune.
1972 - John Lennon and Yoko Ono began a week-long stint as co-hosts on the midday variety TV show The Mike Douglas Show.
1996 - Prince married backup singer Mayte Garcia. They divorced in 1999.
2002 - Mick Tucker, drummer with glam rock band Sweet, died of leukemia.
2003 - Stolen reel-to-reel studio recordings by The Beatles were found in Australia. Police recovered the tapes of the bands 1968 White Album and the Abbey Road album after they were advertised for sale in a Sydney newspaper.
2009 - Bruce Springsteen went to No.1 on the US album chart with Working on a Dream, his 16th studio album.
Birthdays:
Maceo Parker, funk and soul jazz saxophonist for James Brown and Parliament-Funkadelic, is 70 today.
---
comments powered by

Disqus