Today in Music History: Yoko is 81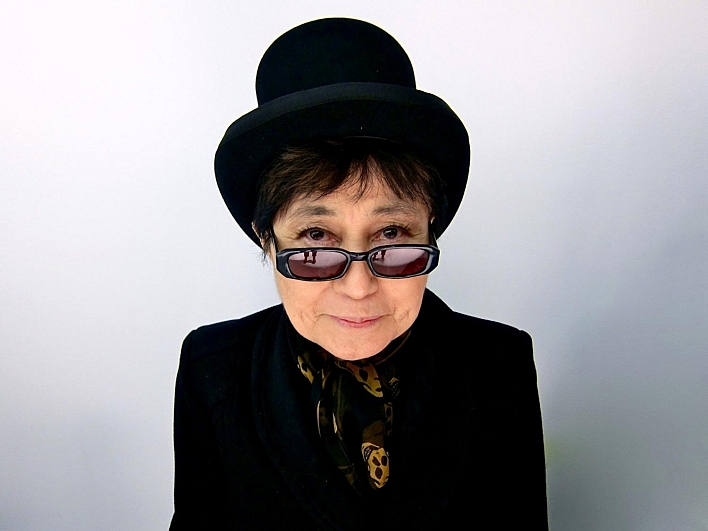 History Highlight:
Yoko Ono is 81 today. A Japanese visual and conceptual artist (and sometimes musician and composer), Ono is known primarily to the world as the second wife of John Lennon and the woman accused by a generation of "breaking up The Beatles", although reality reveals a much different and more complicated story. Either way, Ono was a strongly polarizing figure during the final years of the Beatles extraordinary run; seen constantly at the side of Lennon, often even during the Beatles' recording sessions themselves, even her name has become synonymous with the idea of the female who appears and destroys what had been up until that time a functioning (male) band. Today, Ono is an outspoken peace activist and the primary public face of her husband's musical and cultural legacy.
Also, Today In:
1959 - Ray Charles recorded "What'd I Say," in New York City. It became Charles' biggest hit to date, reaching No.1 on the R&B and No.6 on the pop charts.
1966 - Beach Boy Brian Wilson recorded the future classic song "Good Vibrations," which went on to become the band's third US number one hit.
1968 - Syd Barrett, one of the founding members of Pink Floyd, left the band and checked into a psychiatric hospital before going into complete seclusion for the rest of his life. He was replaced by guitarist David Gilmour.
1972 - Neil Young was awarded a Gold record for Harvest, the only #1 album of his long and storied career. The album featured the top single "Heart Of Gold."
1990 - Freddie Mercury made his final public appearance on stage when he joined the rest of Queen to collect the Brit Award for Outstanding Contribution to Music, held at the Dominion Theatre, London, England.
1995 - Bob Stinson, one of the founders of The Replacements, died in Minneapolis after years of drug and alcohol abuse.
Birthdays:
Irma Thomas, known as the "Soul Queen of New Orleans", is 73 today.
Skip Battin, of The Byrds and the Flying Burrito Brothers, was born today in 1934.