Album Review: Nick Cave & The Bad Seeds - Push the Sky Away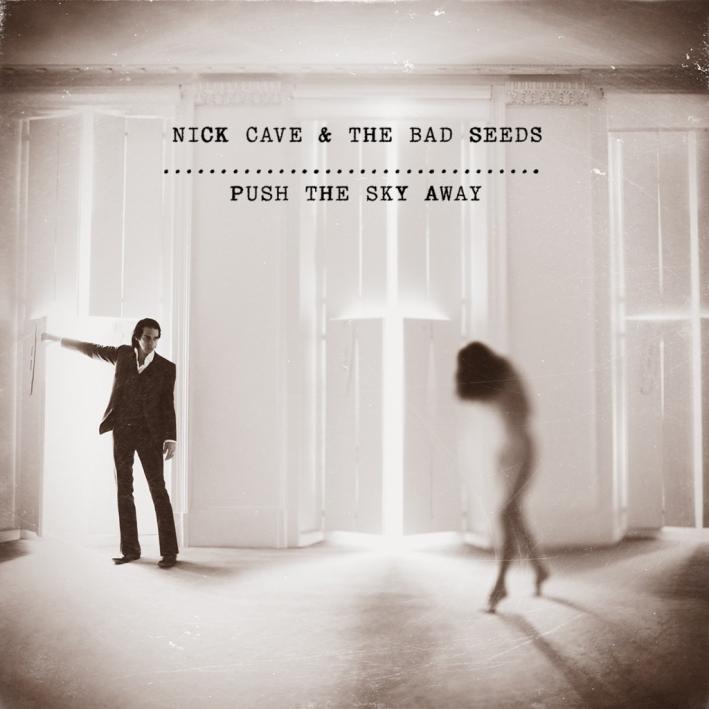 Contribute today and get Push the Sky Away by Nick Cave & The Bad Seeds as a thank-you gift.
Very few living artists achieve the cult-like following that Nick Cave has amassed. His career spans over three decades, working not only as a musician, but also as a writer, actor and director. You might consider Cave a professor of alternative rock, not only because of his status in the rock and art world, but also because he literally holds honorary degrees from very prestigious institutions. Listen to Nick Cave's music as an ongoing narrative to fully appreciate what you might have dismissed as the "that goth rock."
From his early work with The Birthday Party, Nick Cave has been obsessed with a narrow set of themes. Love, death, religion and dark fantasies create a common thread from his work with The Birthday Party to his most recent adventures with Grinderman. In this respect, Push the Sky Away is consistent with Cave's themes; however, the narratives have become more obtuse.
The fifteenth album with The Bad Seeds was mixed and recorded in France and Los Angeles with producer and engineer Nick Launay. (As a sidenote — Launay is one of the most important producers in shaping modern rock and you should read up on his career.) Mick Harvey left the group in 2009, leaving Warren Ellis as the main collaborator and sonic visionary for the Bad Seeds on the new recordings. To the pedestrian Nick Cave fan, the album fits the mold of previous albums. However, Push the Sky Away takes a brilliantly minimal approach to their signature sound.
The result is nine songs that will haunt and seduce you into Cave's twisted lyrics. His voice is pushed to the forefront from the opening track, "We No Who U R," to the closing title track. Every word on the album feels over-emphasized as some deliberate act to gain your attention and pierce your consciousness. Yet, the stories behind the lyrics on Push the Sky Away are anything but obvious. The instant any sort of narrative emerges, Cave pulls you back into his rabbit hole — the absurd dream you sleep through to discover what unfolds. The songs act more like a collection of poems than a continuous story.
This is hardly a criticism of the album because Push the Sky Away only has meaning in the context of Cave's entire body of work. It's another small piece to the patchwork of Cave's masterpiece. The only question is whether this is the final chapter.
Resources