Chris Koza's Adventures in High School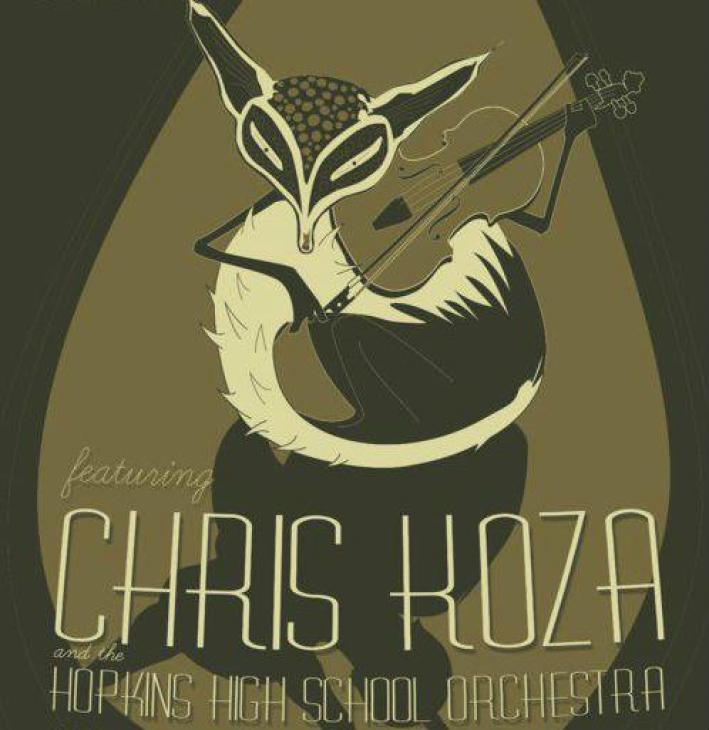 Local musician Chris Koza spoke to The Morning Show's Jill Riley about his upcoming Spotlight Concert with Hopkins High School Orchestra.
Chris spent the past few months working with the student orchestra at Hopkins High School. He shares the experiences he had, the influence for the series and the highs of the project with Jill.
Chris Koza and the Hopkins High School Orchestra
Friday, February 22
7:30pm
Related Stories
Rogue Valley perform live in The Current studios Despite being a brand-new band, Rogue Valley have some elements of familiarity to The Current listeners. From their orchestral-folk sound to their leader, local hero Chris Koza, Rogue Valley are primed for a round of success in the Twin Cities.
Chris Koza performs live at the Minnesota State Fair Chris Koza has been keeping busy with his band since his 2008 release, "The Dark, Delirious Morning," and we're excited to invite him to the Current State Fair stage! Check out this live interview and music session featuring Koza's passionate pop-folk style.