New Hot: 3 new albums to listen to this week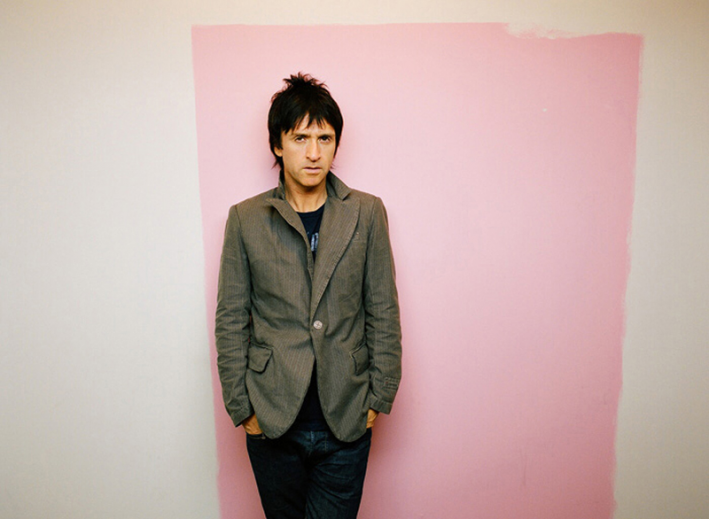 This week on New Hot, read about a band who became a YouTube sensation, a side-project of Radiohead and the debut solo album from The Smiths' former guitarist. These are our three recommended releases for Tuesday, February 26.
Johnny Marr — The Messenger
Just named a "Godlike Genius" by NME, Johnny Marr has yet another title to add to his wall of awards. That wall already includes being voted 4th best guitarist of the last 30 years by the BBC, as well as a NME Awards Tour in 2008 with The Cribs. The former guitarist of The Smiths and once-member of Electronic, The The and Modest Mouse is now embarking on his own solo endeavor with The Messenger. It's taken him 31 years to step into the spotlight, but he had to do it before he turns 50 this year.
Johnny Marr: "The Messenger" — Rate, Request or Recommend this song »
Atoms For Peace — AMOK
Atoms For Peace is kind of like another Thom Yorke solo album. The band — consisting of Nigel Godrich, Mauro Refosco, Joey Waronker and Flea — was assembled for a two week live tour for Yorke's The Eraser in 2010. The chemistry was undeniable, so the guys headed into a Los Angeles studio for a three day jam session. The result is their debut full-length AMOK (pronounced "amuck"), a nine-song, experimental record based on Dwight D. Eisenhower's 1958 Cold War speech.
Atoms For Peace: "Judge Jury and Executioner" — Rate, Request or Recommend this song »
BOY — Mutual Friends
BOY is another band that's virtually impossible to search for on the Internet. But despite that setback, they've managed to become one of the biggest breakthrough acts in Europe. The two girls — Valeska Steiner and Sonja Glass — hail from Switzerland and Germany respectively, and became a YouTube sensation for their song "Little Numbers." They've now grabbed a U.S. label deal, and the States will finally see a re-release of Mutual Friends.
BOY: "Little Numbers" — Rate, Request or Recommend this song »
Resources