Today in Music History: A Big Grammy Night For Stevie Wonder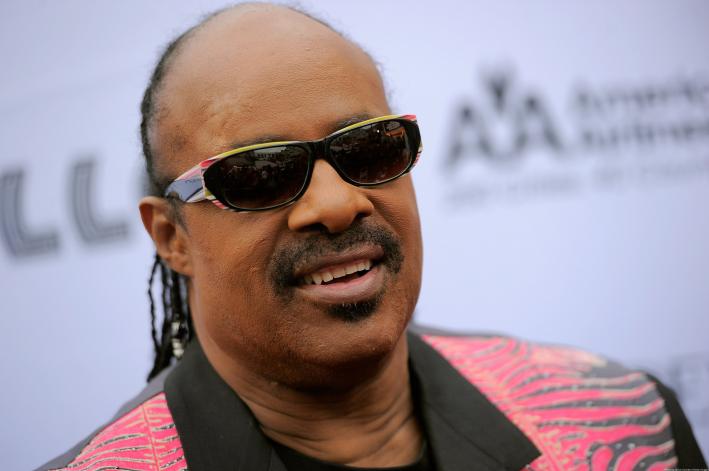 History Highlight:
Today in 1975, Winners of the 17th annual Grammy Awards were announced during ceremonies at the Hollywood Palladium. The Album Of The Year was Stevie Wonder's Fulfillingness' First Finale, containing the hit "Boogie On Reggae Woman," which won Wonder another Grammy for Best Male Rhythm and Blues Vocal Performance.
Also, Today in:
1966 - Over 100 youths in Liverpool barricaded themselves inside the recently closed Cavern Club, where The Beatles' career had launched. They were upset about the club being shuttered due to bankruptcy.
1969 - Following a performance at Miami's Dinner Key Auditorium, Jim Morrison of The Doors was arrested for allegedly displaying his manhood during the show.
1994 - Nirvana played their final ever concert when they appeared at The Terminal Einz in Munich, Germany. The 3,000 capacity venue was a small Airport Hanger. The power went off during the show so they played an impromptu acoustic set including a version of The Cars "My Best Friend's Girl."
1995 - R.E.M. drummer Bill Berry had to leave the stage in the midst of a Switzerland concert after suffering a brain aneurysm. He would later leave the band.
1997 - "Bowie Bonds" were issued by David Bowie on the US Stock Exchange, linked to his back catalogue albums with money earned on the bonds via interest from royalties. Investors could expect to make an 8% profit.
Birthdays:
Roger Daltrey, singer for The Who is 69 today.
Bananna Boat singer and "King of Calypso," Harry Belafonte is 86 today.
---
comments powered by

Disqus