Today in Music History: "Thriller" Hits #1, Thirty Years Ago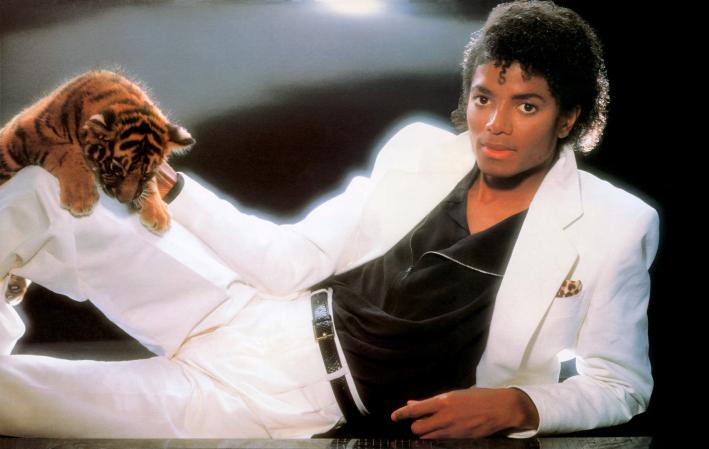 History Highlight:
Thrity years ago today, Michael Jackson's Thriller went to No.1 on the US album chart. It went on to become the most successful album of all time with sales over 50 million copies. With the possible exception of Prince's Purple Rain, Thriller led the way in helping to break down racial barriers among music fans in the 1980s, trancending genres of R&B, soul and pop - aided in no small part by several extremely high profile videos on MTV for songs such as "Billie Jean" and "Beat It," as well as the 10-minute epic adaptation of the title song, directed by Hollywood director John Landis.
Also, Today In:
1965 - Guitarist Jimmy Page released a solo single called "She Just Satisfies." Page played all the instruments on it except for the drums, and produced the track, as well as singing lead vocals.
1966 - Nancy Sinatra went to No.1 on the US singles chart with "These Boots Are Made For Walking."
1980 - After seeing U2 play at Dublin's National Boxing Stadium in front of 2,400 people; Rob Partridge and Bill Stewart from Island Records offered the band a recording contract.
2011 - It was announced that Queen's "We Will Rock You" was still the most-played song at US sporting events, according to a survey from BMI, the royalty-distribution service.
Birthdays:
Johnny Cash was born today in 1932. He died of respiratory failure in 2003 at the age of 71.
Fats Domino was born today in 1928.