Weekend Arts Roundup: 'Yellow Fever', Women's Poetry Slam and an artistic exploration of the N-word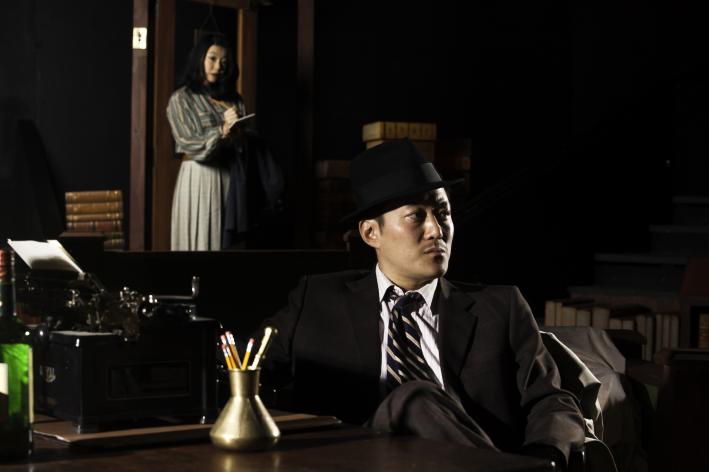 MPR News Arts Reporter Marianne Combs joins The Current's Steve Seel and Jill Riley to talk about an array of arts events this weekend:
Yellow Fever: At the Guthrie Theater, Mu Performing Arts presents this award-winning comic mystery that follows hard-boiled detective Sam Shikaze through the shady streets of 1970s Vancouver. The play is directed by Mu Performing Arts' Rick Shiomi. Yellow Fever opens Friday, March 8, and runs until March 24. Mu Performing Arts has a long tradition of presenting premieres of Asian-American theater, and at the Guthrie Theater on Saturday, March 9, at 4:30 p.m., Marianne Combs will moderate a panel discussion about Mu's place in the Asian-American theater movement and about the company's future plans.
Women of the World Poetry Slam: This week, Minneapolis plays host to the largest gathering of women slam poets as 80 world-class competitors began last night in hopes of advancing to Saturday's final round at Kieran's Irish Pub. Steve Seel describes it as a "rapid-fire, high-energy, spoken-word art." Earlier this week, Steve interviewed Kait Rokowski, the world's third-ranked women's slam poet.
N.I.G.G.E.R.: Written and performed by Shá Cage together with an ensemble cast, this interesting and provocative performance is an experimental examination of the impact of the N-word through a female lens. Staging at Intermedia Arts in Minneapolis, the show opens tonight and continues to March 10. Collaborators include musician Chastity Brown and puppetry artist Janaki Ranpura. The show is directed by E.G. Bailey.
Marianne Combs joins The Current's Morning Show for the Weekend Arts Roundup every Thursday at 8:30 a.m. Read about all the latest arts news at the State of the Arts blog at mprnews.org.
Related Stories
---
comments powered by

Disqus