New Hot - 3 b's: Bowie, Banhart and (Wild) Belle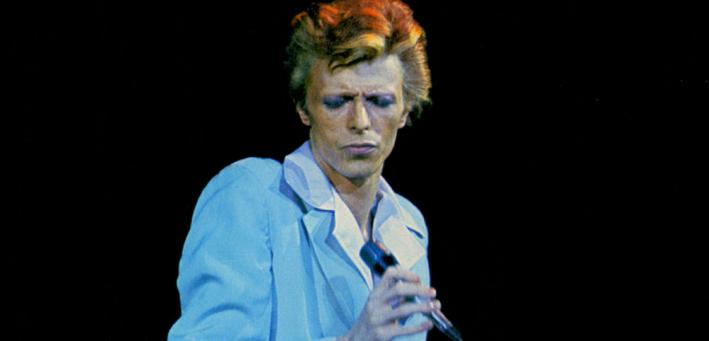 This week on New Hot, read about a young band from Chicago signed to a major label, a musician who brought back the "freak-folk" style and a living legend who has sold over 140 million albums. These are our three recommended releases for Tuesday, March 12.
David Bowie — The Next Day
Anyone who may have been concerned that David Bowie lost his touch in his 10 year absence will be glad to know that the guy's still got it. The Next Day — a birthday gift to himself since he announced it the day he turned 66 — has already hit #1 in 11 countries, and it's likely he'll chart high here in the States. The recording sessions were kept under intense secrecy for the past two years, and were almost spoiled by Metric when they showed up unannounced to his studio in 2011. Bowie's new album will be our CD of the Week starting Monday — read Mary Lucia's review and tune into The Morning Show to get your first taste of the album.
David Bowie: "The Stars (Are Out Tonight)" — Rate, Request or Recommend this song »
Devendra Banhart — Mala
It feels like Devendra Banhart has been away for a while. A four year absence has given him some time to recalibrate after slightly polarizing last album What Will We Be. Now Banhart is going back to his roots: for his debut on Nonesuch (home to The Black Keys, Magnetic Fields, Iron & Wine, etc.), he's played almost every instrument himself and written several songs as odes to his homeland of Venezuela. The name Mala is the Serbian translation for "small," a title that stuck after receiving a ring with the word on it by his fiancee, Serbian photographer and artist Ana Kras.
Devendra Banhart: "Never Seen Such Good Things" — Rate, Request or Recommend this song »
Wild Belle — Isles
Wild Belle is a classic case of unknown band goes to SXSW one year, plays a handful of insanely sought-after performances and subsequently gets signed to major label. The brother-sister duo from Chicago are releasing Isles on Columbia, emulating the footsteps of labelmates Cults, another band that followed a similar trajectory. They're also touring heavily on the success of lead single "It's Too Late" — they already performed it live on Conan last November.
Wild Belle: "Its Too Late" — Rate, Request or Recommend this song »
Resources
Related Stories
First Listen: Wild Belle - 'Isles' Stream the debut full-length from the brother and sister duo who borrow heavily from electronic and reggae influences to make an ethereal, upbeat and thoroughly modern record.
David Bowie debuts new track, 'Where Are They Now?' In a spectacular reversal of fortune, David Bowie gives the world a present on his birthday: a new single (Hear it at 9:05 a.m. on The Current) and a release date for his new album.
First Listen: Devendra Banhart, 'Mala' For a guy who gets tagged with a lot of limiting descriptors—"freak folk," "hippie" and so forth—Devendra Banhart doesn't like to let his music sit in any spot for long. His catalog, which now includes seven official albums, has taken him through warmly intimate ballads, raw and unselfconsciously strange home recordings, songs in several languages (Banhart spent much of his childhood in Venezuela), a lot of smoothly strummy folk-pop and the occasional low-key anthem about free-spiritedness.