Today in Music History: The Clash Release Their First Single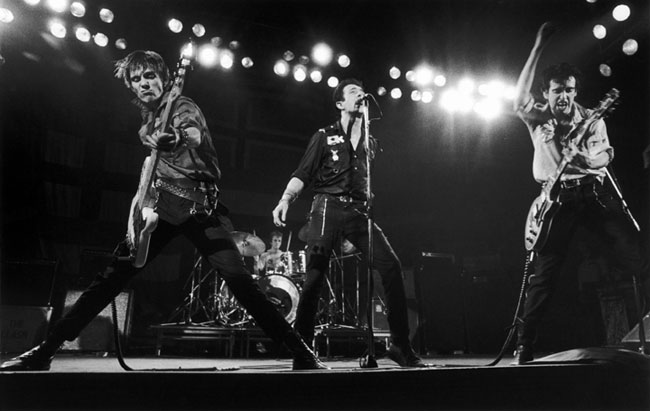 History Highlight:
Today in 1977, The Clash released their first single, "White Riot." The song is about class economics and race, and thus proved controversial: some people thought it was advocating a race war. Joe Strummer claimed however that was trying to appeal to white youths to find a worthy cause to riot (economic supression of the lower classes), as he felt blacks in the UK already had.
Also, Today in:
1967 - The Beatles had their 13th U.S. #1 single with McCartney's "Penny Lane."
1991 - U2 were fined about $750 after being convicted of selling condoms illegally at the Virgin Megastore in Dublin.
1994 - Nirvana leader Kurt Cobain had four guns and 25 boxes of ammo confiscated after his wife, Courtney Love, had notified police. She was afraid he would commit suicide, which, of course, he did about three weeks later.
1994 - After a long search and many auditions, The Rolling Stones hired Darryl Jones to replace bassist Bill Wyman; Wyman had earlier announced that he was tired of the whole thing.
1996 - The Sex Pistols announced that they were reuniting for a 20th anniversary tour.
2001 - John Phillips, singer, songwriter and leader of Southern California's The Mamas & The Papas, died at the age of 65.
2002 - The Ramones were inducted into the Rock and Roll Hall of Fame by Eddie Vedder, lead singer of Pearl Jam and close friend of the Ramones.
Birthdays:
Husker Du drummer, Grant Hart is 53 today.
Wilson Pickett, forefather in the American soul movement, was born today in 1941.