Lots of "Love" for Cloud Cult: The Chart Show, March 14, 2013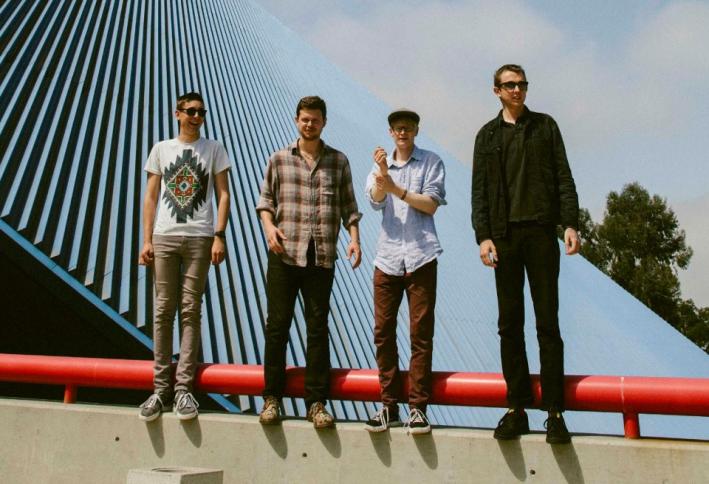 Fifth week at the top for Alt-J—beating a record set by the Mumfords last year.
The song they knocked off the top gets inducted into the Chart Hall of Fame, the third Metric song to be honored.
Lots of love for Love from Cloud Cult, last week's CD of the Week pushing them higher and a big leap up the league for Leagues!
Watch to see if they come out of Austin with buzz. We'll be buzzin' live from SXSW all Friday afternoon, including the highest new entry this week, Dawes. We lost one of the other bands on our bill, Divine Fits, after three weeks.
Django Django were inducted, just ahead of their sold-out First Ave show this Saturday. And BRMC only managed to stay for a week under the onslaught of big guns The Postal Service and Yeah Yeeah Yeahs.
| TW | LW | Wks | | The Current Chart Show |
| --- | --- | --- | --- | --- |
| | | | Artist | Song |
| 1 | 1 | 10 | Alt-J | Breezeblocks |
| 2 | 4 | 9 | Cloud Cult | 1X1X1 |
| 3 | 5 | 10 | Local Natives | Breakers |
| 4 | 2 | 5 | Macklemore and Ryan Lewis | Thrift Shop |
| 5 | 3 | 8 | Of Monsters and Men | Dirty Paws |
| 6 | 11 | 4 | Frightened Rabbit | The Woodpile |
| 7 | 9 | 4 | Cold War Kids | Miracle Mile |
| 8 | 12 | 3 | Alabama Shakes | Be Mine |
| 9 | 17 | 2 | Leagues | Spotlight |
| 10 | 14 | 11 | Father John Misty | Nancy From Now On |
| 11 | 18 | 12 | Metric | Breathing Underwater |
| 12 | 15 | 3 | The Avett Brothers | February Seven |
| 13 | 7 | 3 | Muse | Panic Station |
| 14 | X | 1 | Dawes | From A Window Seat |
| 15 | X | 1 | Yeah Yeah Yeahs | Sacrilege |
| 16 | 8 | 4 | Eels | New Alphabet |
| 17 | 10 | 9 | Thao and the Get Down Stay Down | Holy Roller |
| 18 | 19 | 8 | Ra Ra Riot | Beta Love |
| 19 | X | 1 | The Postal Service | A Tattered Line of String |
| 20 | 16 | 2 | Iron and Wine | Lovers' Revolution |