New Hot: Low turns 20, BRMC becomes a teenager and The Staves are born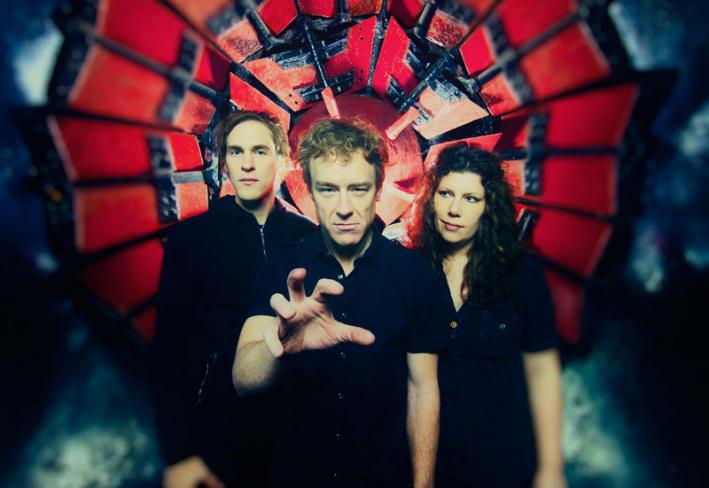 This week on New Hot, read about a band that got started at an open-mic night, one of America's most notorious rock bands and an act considered a Minnesota staple. These are our three recommended releases for Tuesday, March 19.
Low — The Invisible Way
For many Minnesotans, Low's new album The Invisible way is likely the most hotly anticipated release from the state this year. But the anticipation isn't just confined to the Midwest since Low has grown an extensive international fanbase for the past 20 years. Their anniversary as a band coincides with this 10th album, and they pulled out all the stops for the recording process. While in Chicago for a brief stint, they dropped by Jeff Tweedy's studio for a tour and subsequently set up time to work with the Wilco frontman. The result is one of Low's most ambitious albums yet, and one where Mimi Parker sings lead on five tracks — a rare treat for Low fans.
Low: "Just Make It Stop" — Rate, Request or Recommend this song »
Black Rebel Motorcycle Club — Specter At The Feast
Our first taste of the new BRMC album was lead single (and cover) "Let The Day Begin." It has emotional origins, particularly for frontman Robert Levon Been. His dad, Michael Been, was the leader of The Call, and "Let The Day Begin" was a popular song for the band in 1989. He served as a dad to practically the entire band, accompanying them frequently on tour. But in 2010, he died of heart attack while backstage, effectively putting themon a brief hiatus. The healing process has begun, and Specter At The Feast can be viewed as an ode to a loved father and friend, as well as a return from a period of sadness.
Black Rebel Motorcycle Club: "Let The Day Begin" — Rate, Request or Recommend this song »
The Staves — Dead & Born & Grown
The Staves have gotten a few comparisons to First Aid Kit. The sounds are somewhat similar, they're both groups comprised of sisters and they were discovered by major record labels in unique ways. For First Aid Kit, that was via YouTube and their covers of The Knife and Fleet Foxes. For The Staves, the English trio were performing at open mic nights at the local pubs. A debut release soon followed in the UK, and Atlantic Records picked up the record for re-release in the United States.
The Staves: "Tongue Behind My Teeth" — Rate, Request or Recommend this song »
Resources