Today in Music History: Bob Dylan's First Album Disappoints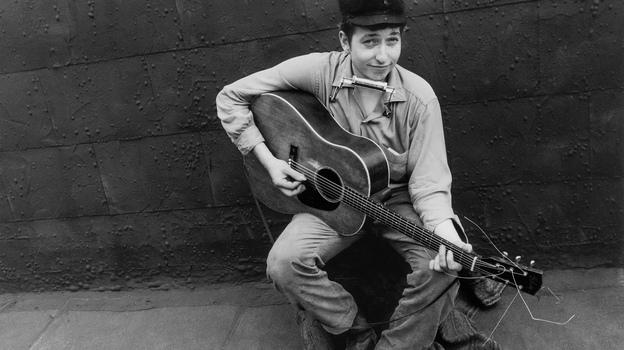 History Highlight:
Today in 1962, Bob Dylan's debut album Bob Dylan was released in the United States. Initially, poor sales led the record to be known around Columbia Records as "Hammond's Folly" (John Hammond was producer of Dylan's early recordings and the man responsible for signing Dylan). Let's go back to that first record and hear some vintage Dylan for our History Highlight.
Also, Today In:
1974 - Jefferson Airplane re-named the group and became Jefferson Starship.
1995 - Bruce Springsteen started a two week run at No.1 on the US album chart with his "Greatest Hits."
1996 - Volume Two of The Beatles' Anthology series was released. It featured the song "Real Love," an old John Lennon demo track that the surviving members of the Fab Four had embellished.
Birthdays:
Terry Hall, lead singer of The Specials, is 55 today.
Derek Longmuir, drummer and founding member of Bay City Rollers, is 63 today.