The Pixies' "Surfer Rosa" turns 25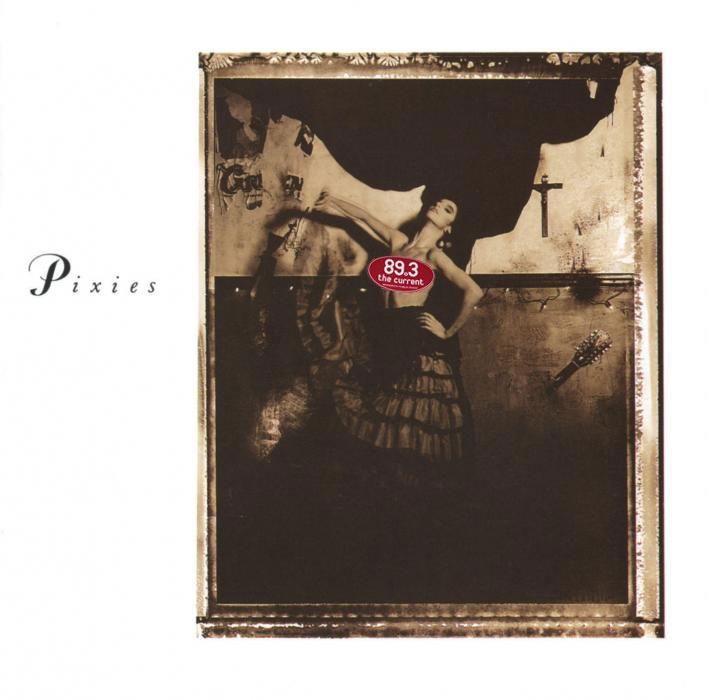 Today's Pixies are a far cry from where the late '80s Boston band began. The post-2004 Pixies are a perpetually touring, universally appreciated revival act of sorts, playing routinely to packed arenas worldwide yet never stepping in the studio to record new music. And why would they? Their '80s and '90s output is widely respected if not fully canonized, their influence on rock long established, and their legendary status uncontested.
But with today marking the 25th anniversary of the band's debut full-length Surfer Rosa, I'm tempted to imagine how unsettling and off-kilter the band's music must have sounded at the time. Frank Black's shape-shifting growl, Joey Santiago's angular surf-rock guitar abstractions, the band's trademark eruptions of noise amid seas of tense quiet—these all seem familiar now. But Surfer Rosa is still packed with moments of visceral strangness (aided of course by Steve Albini's stark production), like the caustic "River Euphrates" and Black's unhinged vocal theatrics on "Broken Face."
So it's not without good reason that the band's follow-up to this record, 1989's Doolittle, is generally seen as the more accessible record (and the more significant masterpiece). Yet for all its weirdness and ferocity, Surfer Rosa also contains the band's most unbeatable singles: "Where Is My Mind?," a yearning, sinister ballad of existential confusion is, of course, the band's signature song, and "Gigantic," surely Kim Deal's finest moment with the band and perhaps the album's best song.
The album captures a startlingly protean moment in rock, when the innovations of the '80s underground began to give way to a wave of newer bands who were unaware that their sound would enjoy full-spectrum pop-culture dominance within a few years. Listening to the warped, cryptic sounds of Surfer Rosa, the soon-to-come ascendance of Pixies heirs like Nirvana seems like a miracle. And maybe it was.
Resources
What is Spotify?