Today in Music History: Prince Wins An Oscar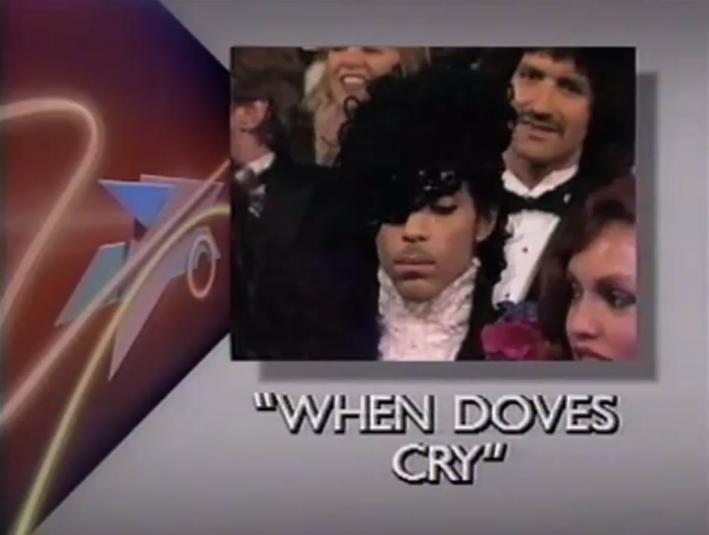 History Highlight:
Today in 1985, Prince won an Oscar for Best Original Score for the film Purple Rain. Even without the movie, Purple Rain is regularly called one of the greatest albums in music history, but as a soundtrack, it is even more highly praised: in 2007 Vanity Fair magazine named it "the best soundtrack of all time."
Also, Today In:
1961 - Elvis performed his last live show for nearly eight years at Block Arena in Pearl Harbor, Hawaii. The concert was a benefit, and $62,000 was raised for the USS Arizona memorial fund.
1970 - The first studio album by Crosby, Stills, Nash & Young, Deja Vu, went Gold.
1995 - Pearl Jam frontman Eddie Vedder was rescued from drowning after a riptide dragged him 250 feet offshore in New Zealand.
2002 - Bono appeared at the "air rage" trial of R.E.M.'s Peter Buck, and spoke on his behalf. "I came to court," Bono stated, "because Peter is actually famously known for being a peaceable person. I once had to twist his arm to get him to a boxing match."
2006 - Singer and guitarist Buck Owens died in his sleep of an apparent heart attack in Bakersfield, Calif. He was 76.
Birthdays:
Elton John is 67 today.
Aretha Franklin is 72 today.