Album Review: The Strokes - Comedown Machine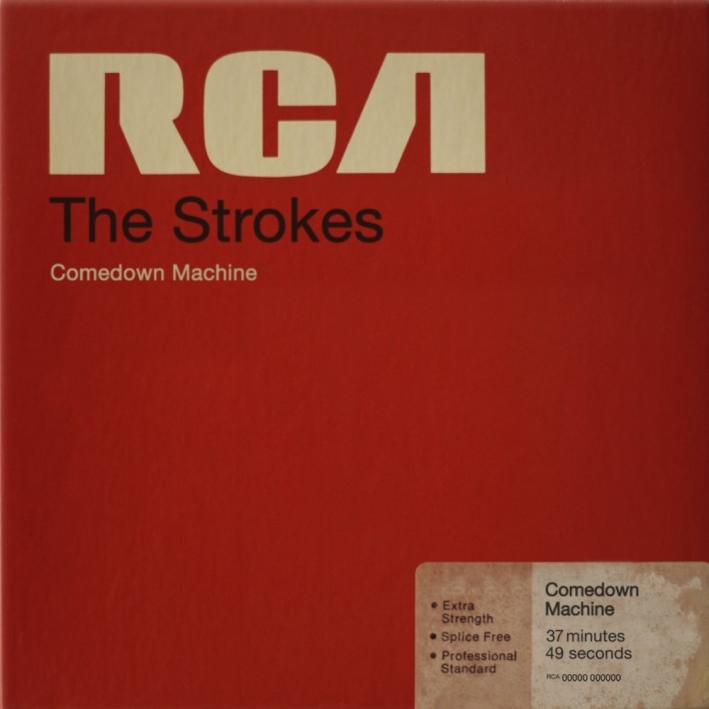 Contribute today and get Comedown Machine by The Strokes as a thank-you gift.
As recently as three years ago, fans were concerned whether we would ever see a new record from The Strokes. Julian, Albert, Nikolai and Fabrizio (four of five of the band members) released solo or side-project material. And then, The Strokes rewarded our long wait with Angles. Fast-forward almost two years to the date and The Strokes have released their fifth studio record, Comedown Machine.
I've always wondered how Julian Casablancas' lead vocals have been recorded. In some ways it sounds like he's in a neighboring studio, singing through a megaphone; or maybe they just apply a lot of distortion to his voice? Either way, you'll hear that familiar, gritty voice throughout Comedown Machine. But at times you might do a double-take. Who knew he could achieve that high of a falsetto? Or that he could sing so softly?
My understanding is that much of the material for this record was recorded during the sessions for Angles, and after touring for that release. Which may explain the proximity in sound. There's a lot of buzz about the "direction" their sound has taken. And you will certainly hear some of that fuzzed out, rockin' guitar from early Strokes records on Comedown Machine, as well. If you are looking for the rockier sound of The Strokes, you'll find it in bits and pieces, like the CD's lead-off track "Tap Out" or "Partners In Crime" or "Happy Ending."
"50/50" sounds like Joe Jackson's "Got The Time" done in classic Strokes style. But what the heck is the mumbling? "File-sharing?" "Foul-shooting?" "..in the history of the playoffs.."
But the majority of the record has a decidedly '80s flavor to it. "All The Time" and "Slow Animals" seem like the midway between Is This It and 1985. "Welcome To Japan" meets at the junction of new wave and ska and is probably my favorite song on the CD.
And then we step aboard The Strokes' time machine. The '80s comparisons for this record are all over the place. "All The Time" is steeped in A-Ha, and "80's Comedown Machine" is evocative of Sonic Youth, Falco and Talking Heads! "Chances" is a synth-heavy track combined with falsetto and breathy, deeply whispered vocals that just screams early Depeche Mode!
The CD's closing number is the intriguing "Call It Fate, Call It Karma" which sounds soulful and spooky at the same time.
I've seen the name of a handful of other '80s artists thrown around in regards to this CD, including OMD, New Order, When In Rome, Echo And The Bunnymen, Meat Beat Manifesto, The Police, Devo, Jamiroquai and Michael Jackson. Give it a listen and decide for yourself.. then add your suggestions to the list of "'80s bands that influenced this record."
Resources