The Current's Founding Member Wall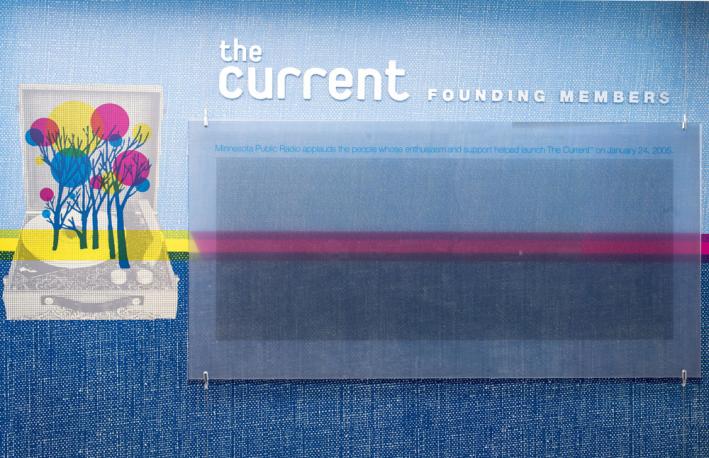 When The Current was established in 2005, we were amazed by the outpouring of support for a station that had yet to be heard. We wanted to honor the Founding Members with a plaque, but in the end, there were 9,220 Founding Members—far too many names to put on a plaque.
So The Current decided to expand the concept and dedicate a wall of the studio to this special group. The background is the artwork for the Founding Member Vinyl, the first thank-you gift ever offered to members by The Current. The cover art was created by Aesthetic Apparatus.
With this megapixel photo, you can read all the names of The Current's Founding Members. Find your own, find your friends'—names are in alphabetical order. And don't forget, you can come see the wall in person when you visit MPR for a tour.
If you're viewing this page on a mobile device or tablet, you might have a better experience on the zoom.it site.