Out like a lion: The Chart Show - March 28, 2013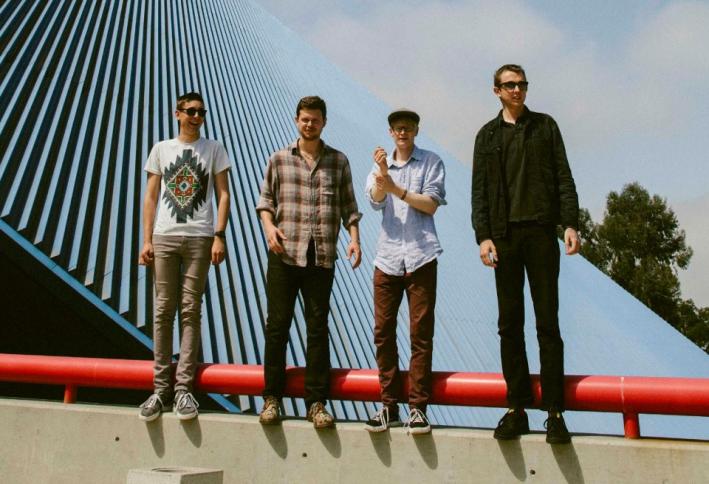 Alt-J are inducted into our Chart Hall of Fame this week after setting a record of 8 weeks at #1. That will be very hard to beat and is maybe a little hard on our own Cloud Cult, who've now spent 3 weeks at #2, with only one more chance to make it to the top! They'll have some tough competition.
The Postal Service are storming up the chart with their revitalized fan base giving the 'lost song' off Give Up a big thumbs up. Local Natives are also inducted. Thao is poised to be inducted too. She's at The Cedar Cultural Center this Monday and we'll have a session with them that night.
Vampire Weekend have quickly registered their return with a high new entry. Delightful Deutschland duo BOY, who did a session for us, apparently spent time researching as real-life waitresses. Obviously the authenticity of the song explains it's high new entry.
We lost some big names this week:
The Avett Brothers and Alabama Shakes after 4 weeks, and Bowie after only one?! We also gained one very big name in Depeche Mode. The new album came out this week and I still cannot believe they're playing the MN State Fair on August 27th. Here I am already looking forward to summer... Happy Spring!
| TW | LW | Wks | | The Current Chart Show |
| --- | --- | --- | --- | --- |
| | | | Artist | Song |
| 1 | 1 | 12 | Alt-J | Breezeblocks |
| 2 | 2 | 11 | Cloud Cult | 1X1X1 |
| 3 | 8 | 3 | The Postal Service | A Tattered Line Of String |
| 4 | 4 | 10 | Of Monsters And Men | Dirty Paws |
| 5 | 3 | 7 | Macklemore and Ryan Lewis | Thrift Shop |
| 6 | 5 | 12 | Local Natives | Breakers |
| 7 | 6 | 11 | Thao and the Get Down Stay Down | Holy Roller |
| 8 | 7 | 3 | Yeah Yeah Yeahs | Sacrilege |
| 9 | 13 | 2 | Tame Impala | Feels Like We Only Go Backwards |
| 10 | 18 | 2 | Atoms For Peace | Judge Jury and Executioner |
| 11 | X | 1 | BOY | Waitress |
| 12 | 9 | 4 | Iron and Wine | Lovers' Revolution |
| 13 | X | 1 | Vampire Weekend | Diane Young |
| 14 | 11 | 4 | Leagues | Spotlight |
| 15 | 12 | 6 | Eels | New Alphabet |
| 16 | X | 1 | Divine Fits | Like Ice Cream |
| 17 | 14 | 3 | Dawes | From A Window Seat |
| 18 | 16 | 2 | Phoenix | Entertainment |
| 19 | X | 1 | Depeche Mode | Heaven |
| 20 | 15 | 6 | Cold War Kids | Miracle Mile |