Weekend Arts Roundup: Bain Boehlke; Shapiro and Smith; Pride and Prejudice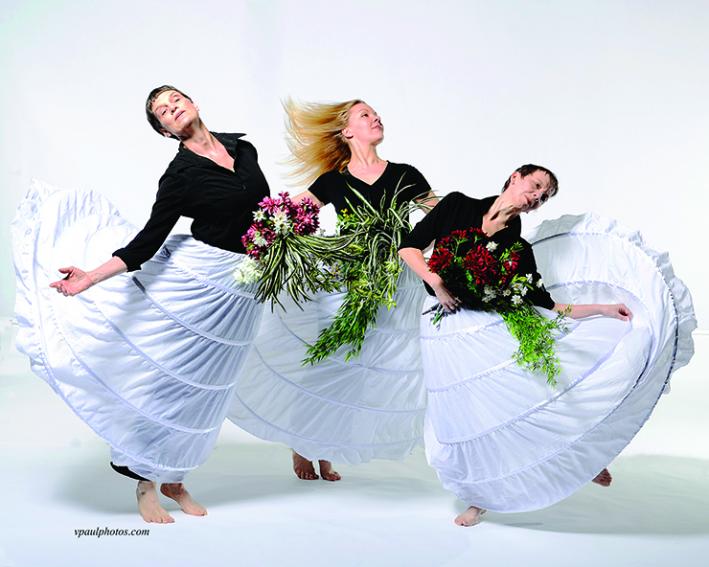 MPR News Arts Reporter Marianne Combs joins The Current's Steve Seel and Jill Riley to talk about new performances happening at these venues:
Jungle Theater: Bain Boehlke directs Ira Levin's The Death Trap, a thriller/farce about a Broadway writer who recognizes a student's work as a likely hit, but when the writer offers to collaborate with the student, things get complicated. (Steve recommends abstaining from the 1982 film of the same name if you don't want to know how this play ends.) Also notable about this play is the set; Marianne says Boehlke's sets are known for their realism and attention to detail. The Death Trap opens Friday and continues to May 19 at the Jungle Theater in Minneapolis.
Cowles Center for Dance and the Performing Arts: Minneapolis company Shapiro and Smith Dance will present these performances this weekend: "The Ophelias", described as a raucous re-imagining of Hamlet's tragic love interest; and "Jack", a new duet that looks at the origins of nursery rhymes (e.g. Jack and Jill, Jack Be Nimble, Little Jack Horner). Performances are tonight, Friday and Saturday, all at 8 p.m. at the Cowles Center.
Bryant Lake Bowl Theater: Writer/comedian Joseph Scrimshaw's Obsessed podcast -- in which people talk about things they like too much -- comes to the stage at the Bryant Lake Bowl in Minneapolis. This week's topic is Jane Austen, and Scrimshaw expects "a witty yet sexually repressed evening of pride, prejudice and podcasting." The show is Saturday at 10 p.m.
Marianne Combs joins The Current's Morning Show for the Weekend Arts Roundup every Thursday at 8:30 a.m. Read about all the latest arts news at the State of the Arts blog at mprnews.org.
Related Stories
---
comments powered by

Disqus